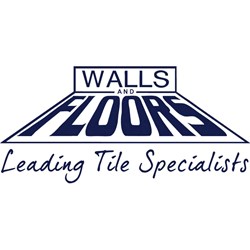 January is the time of year when people set their DIY resolutions for the months ahead. To help out, we're hosting a fantastic tile sale featuring dozens of stunning ranges.
(PRWEB UK) 20 December 2013
The New Year is fast approaching. Before you know it, the nation will be counting down the seconds before Big Ben chimes, announcing the arrival of 2014! Given that, it's the time of the year where everybody starts thinking about their New Year's resolutions. Things they want to quit. Things they want to take up. Things they need to finally get around to. One major thing that tends to get put off is DIY – doing up the kitchen, the bathroom, or a living area.
Tiles are the perfect way to transform the look of a house or flat. With innovative new designs, tiles are no longer limited to a kitchen or bathroom - they look great throughout the home. Eye-catching decor tiles are ideal for creating feature walls in lounges, bedrooms or other living areas, where as stone and wood effect tiles are perfect for all types of floor spaces. It's certainly worth including tiles in any New Year renovations.
To help people get started with their DIY resolutions, Walls and Floors are hosting an enormous sale across their site. It's full of trendy and stylish ranges - all at massively discounted prices. From Versace, they have included the Palace Floor Tiles in the sale; gorgeous stone effect tiles that will really impress friends and family. They've also included a few ranges from world-renowned manufacturer Johnson Tiles.
Best of all, Walls and Floors are hosting an excellent competition where customers can win back the cost of their tiles. Once they've completed their New Year renovation and they've ticked off their DIY resolutions, they can submit a photo of their project to Walls and Floors. The company will upload it to their site, and the public can vote on their favourite projects via Facebook and Twitter. The winner will win back the cost of their tiles.
Director Richard Greenbank said, 'January is the time of year when people set their DIY resolutions for the months ahead. A big one is always decorating - dressing up the home for the future. To help out, we're hosting a fantastic tile sale featuring dozens of stunning ranges. We also have a great competition running across our blog and social media channels.'