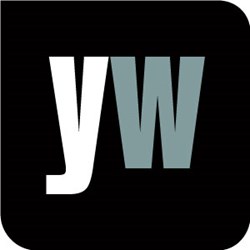 London, UK (PRWEB UK) 31 December 2013
Presenter Kelly Ripa recently took to Twitter to show off her six-pack abs, E! Online reported December 12th. The article, "Kelly Ripa Shows Off Insanely Toned Six-Pack—See the Pic!" noted that the 43-year-old mother of three posed lying on her back with her legs pointing to an inspirational Henry Ford Message on the wall 'Whether you think you can or you can't—you're right.' The Live With Kelly and Michael host thanked her trainer, Anna Kaiser, for helping her achieve this six-pack, by tweeting, 'Thank you @AKTINMOTION and @TheKaiserTweet for letting me lean on you.' (http://uk.eonline.com/news/490215/kelly-ripa-shows-off-insanely-toned-six-pack-see-the-pic)
This inspired Yourwellness Magazine to give readers five fantastic ways to build a six-pack. According to Yourwellness Magazine, 'Everyone would love to have a great stomach…Yet so many people struggle to maintain their mid-section. What is it about the stomach that people find so difficult to stay in shape? The truth is that fat accumulates around your mid-section more quickly than it does around other parts of the body leading to the famous 'beer belly.' So that means if you're going to get the washboard abs of your dreams you're going to have to put the work in.' (http://www.yourwellness.com/2013/12/five-fantastic-ways-build-six-pack/#sthash.L2tHkNTM.dpuf)
Yourwellness Magazine outlined five top tips for getting washboard abs:
1. Decrease Body Fat. With a less than optimal body fat ratio, the first thing to suffer will be the stomach. The optimal range for men is to be between 8-10% body fat in order to have defined abs. For women that figure is around 12-15%.
2. Build Up Mid-Section Muscles. Weighted exercises are always going to be the best idea for deep lines or 'ripped' abs.
3. Decrease Stress. The body releases more cortisol when under stress, which makes it difficult to build muscle or trim fat off.
4. Stay Properly Hydrated. Water is the best friend to anyone wanting to build muscle.
5. Avoid Problem Foods. Staying away from unhealthy foods is vital for toning the stomach.
To find out more, visit the gateway to living well at http://www.yourwellness.com.