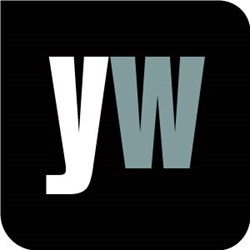 London, UK (PRWEB UK) 1 January 2014
Athletes from American football team the Minnesota Vikings have recently been turning to yoga for recovery and relaxation, CBS Minnesota reported December 16th. The article, "Pro Athletes Turning To Yoga For Recovery, Peace Of Mind," noted that players such as linebacker Tyrone McKenzie have made yoga part of daily and professional life, and McKenzie credits yoga for helping him fully recover from his knee injury. McKenzie commented, 'It just comes back to getting my mind clear, at the same time while preventing injuries. When I came to yoga, everything came full circle for me.' (http://minnesota.cbslocal.com/2013/12/16/pro-athletes-turning-to-yoga-for-recovery-peace-of-mind/)
Following on from this, Yourwellness Magazine detailed the different kinds of yoga. According to Yourwellness Magazine, 'Yoga is unique because it offers so much to so many different people. It can be a form of exercise – the stretches and positions are great way to stay in shape if you are looking for a calmer form of working out. But it's not just for when you want to be able to slim down or get in a little bit better shape. Yoga is a great way to improve your flexibility, which can be very important for other sports as well as in many aspects of life. For others, yoga is not so much a physical exercise as it is a way to focus themselves or achieve a meditative state.' (http://www.yourwellness.com/2013/12/different-types-yoga-choose-best-one/#sthash.SA9hPaym.dpuf)
Yourwellness Magazine outlined the different kinds of yoga:
1. Ashtanga or Power yoga: This demanding workout requires constant movement from one posture over to another.
2. Anusara: This yoga focuses on promoting a deep knowledge of outer and inner body alignment.
3. Bikram or Hot yoga: This idea promotes a workout of 26 asanas practiced in a room that is 95 to 100 degrees in order to warm and stretch the muscles, ligaments, and tendons.
4. Embodyoga. This practice promotes the idea of listening to body-mind connection.
5. Integral. This more gentle form of yoga often includes breathing exercises, chanting and meditation.
6. Lyengar. This practice emphasises body alignment and holding poses for lengthy periods.
7. Jivamukti. This more physically challenging selection of asanas has classes that include chanting, meditation, readings, music and affirmations.
8. Kundalini. This form of yoga emphasises the effects of breath on the postures.
To find out more, visit the gateway to living well at http://www.yourwellness.com.