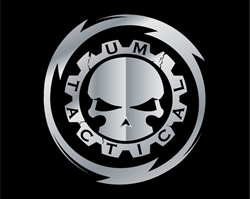 Lake Worth, FL (PRWEB) December 18, 2013
UM Tactical, a Florida company has introduced a one-of-a-kind universal handgun scope mount for competition shooters, hunters and all handgun enthusiasts that would like to increase their shooting speed and accuracy. Amazingly, the UM-3 can be installed and uninstalled on most handguns in under a minute and requires no tools or gunsmithing to assemble. Once the sight rail is in place it will allow for the attachment of any sight system compatible with Picatinny rails. A bottom rail on the unit allows for the attachment of lights, lasers and another tactical product if necessary.
According to UM Tactical's Managing Partner Janet Wilson, "There are many positive aspects to using optical sights on handguns. Tactical shooters can change their sighting systems to meet rapidly changing circumstances and conditions. Competitive shooters can gain advantages and rapidly modify sights to meet rule requirements for different events. Shooters with aging eyes can benefit greatly by having the aiming point and target on the same visual plane. This is a great help when eye focus and depth of field is limited due to age or eye injury."
"Shooters wanting to measure handgun accuracy from the bench can benefit by adding a long eye relief pistol scope to refine sight picture and provide more precise bullet placement. Until now, mounting optics on most handguns was an expensive, custom proposition, requiring machining a special base, machining and modifying the firearm to accommodate the base, requiring a large commitment in time and money. The UM Tactical Universal Handgun Sight Mount gives all shooters the ability to take advantage of the benefits of optical sights on their handgun," she added.
The handgun scope mount requires no modifications to the firearm, attaches rapidly without tools and is made out of the finest T6 Aluminum alloy. UM tactical provides a limited lifetime warranty on every Universal Handgun Sight Mount. Videos, photos, and ordering information are available at http://www.umtactical.com.
####
About UM Tactical:
UM Tactical was formed to provide quality parts and to share their proprietary knowledge of all types of guns. They pride themselves as a company that grows in harmony with the ever evolving gun industry. With several patents to their credit and a passion for guns, UM Tactical leads the way in providing useful information and legendary parts that will improve the gun industry as a whole.