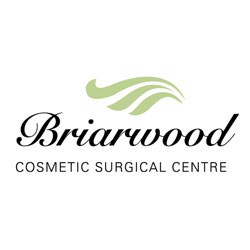 Oakville, ON (PRWEB) December 20, 2013
Briarwood Cosmetic Surgical Centre, a cosmetic surgery clinic based in Oakville, announces today a new financing option for patients who want to undergo a procedure, but are unable to due to budget constraints. Patients will now be able to cover the cost of their procedure with financing through Crelogix.
Dr. Stephen Brown, founder of Briarwood Cosmetic Surgical Centre states, "Even though cosmetic surgery is designed to enhance a person's appearance, studies have proven that it can also improve a person's self esteem and confidence, and we don't want money to prevent a person from experiencing this. We want everyone to be able to take advantage of this benefit."
Crelogix offers more flexible repayment terms with a lower interest rate than current competitors. In addition, patients will be able to fast track their repayment without being penalized for doing so. Monthly payment plans are available from as low as under $100.
"This option makes procedures extremely affordable for patients," Dr. Brown further adds.
The consumer finance company, based in Canada, was founded in 1974. Briarwood Cosmetic Surgical Centre also offers financing through Medicard.
About Briarwood Cosmetic Surgical Centre
Briarwood Cosmetic Surgical Centre was founded in 1996 by Dr. Stephen Brown. Based in Oakville, the cosmetic clinic offers leading edge surgical and non-surgical aesthetic treatments in a boutique setting. Services offered include facelifts, rhinoplasty, breast contouring, and a complete array of non-invasive skin treatments. For more information, please visit http://www.briarwoodsurgical.com/
Contact
Dr. Stephen Brown
406 North Service Rd. E. Unit 1
Oakville, ON
L6H 5R2
Tel: (289) 205-1056
info(at)briarwoodsurgical(dot)com