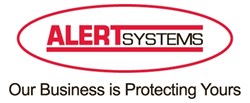 CCTV security systems around the community allow us to attain more information about cases in which the details aren't altogether clear
(PRWEB UK) 20 December 2013
According to an article in BBC news Nottingham, Emiel Blankert, a 48 year old originally from the Netherlands allegedly died on Friday following suffering a sustained serious assault. Mr Blankert was caught on CCTV entering the Ladybrook pub in Mansfield. Police believe that the alleged attack occurred before this footage was captured, and that Mr Blankert had already suffered serious injuries.
Mr Blankert, was said to have checked himself into hospital on the 9th of December, but died after four days, at which point a post mortem examination allegedly revealed that a sustained assault had been the cause of injuries that led to his death. The case is being treated as a murder case. Police have released the image in the hopes that someone may have seen Emiel Blankert and his attackers.
A spokesperson from AlertSystems responded to the released CCTV image, 'We'd like to help share this story in the hopes that someone might come forward with more information for the police. CCTV footage offers us a certain amount of information that we can relay to the public in the hope that it may jog their memory if they were in the area at the time.
'CCTV security systems around the community allow us to attain more information about cases in which the details aren't altogether clear. The CCTV footage caught from the Ladybrook pub gives us an insight to the time and the state of the victim, but was unable to catch the alleged assault on camera. As more businesses install CCTV, our streets become safer places to be.'
AlertSystems manage and maintain over 5000 security installations throughout the UK and are specialists in providing business security solutions. Offering professional service and a complete range of security services such as monitored alarm systems, Automatic Number Plate Recognition and Avigilon CCTV security systems. AlertSystems offers effective and reliable solutions to security problems.