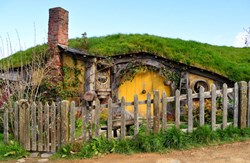 San Francisco, CA (PRWEB) December 17, 2013
As 2013 draws to a close, the New Year is bringing with it many opportunities for momentous, memorable and mobile travel experiences. Viator.com, the leading resource for researching and booking tours and activities worldwide, is looking ahead at some of the trends and tours that will help shape travelers' in-destination experiences in 2014, including the huge demand for private, exclusive and skip-the-line experiences.
Solo & Selective
A blockbuster among Viator customers in 2013 was the desire for something unique, illustrated by the growth in private, VIP & exclusive and skip-the-line tours – collectively up more than 150 percent since 2012 (with VIP & Viator exclusives experiencing more than 7-times that growth). Tours like skip-the-line at the Louvre and Eiffel Tower; access to off-limits areas at Versailles and Vasari Corridor; and first morning viewing at the Empire State Building and Stonehenge, along with access to the best local private guides, helped drive the growth.
WWI Centenary Commemorations
2014 will usher in the 100th anniversary of the outbreak of World War 1; a centenary commemoration that will carry through to 2018. Specially-dedicated travel activities and tours will span numerous countries including Australia, Belgium, Great Britain, New Zealand and Turkey to give travelers a deeper understanding of the Great War's lasting impact. Viator is launching a series of special tours throughout the centenary like visits to the WWI battlefields at Flanders in Belgium, including a new Private World War I Battlefields Tour of Flanders from Brussels, exclusively available to Viator customers.
Goooooaaaal! Brazil Brings it On
More than 1 million* World Cup Soccer tickets were requested within the first 24 hours on-offer; a clear indicator that the popularity of Brazil as a destination is going to surge in 2014 and beyond. FIFA is reporting that sport fans from across South America in addition to large groups from Australia, Germany, Great Britain, France and the US are hoping to attend. There are many exciting things to do in Rio and Sao Paulo, but anyone visiting Brazil should consider exploring some of the lesser-known host cities including Fortaleza (sunny urban beaches, busy nightlife), Manaus (hub for discovering the Amazon and rain forest), Natal (and the nearby the "Brazilian Caribbean") and Salvador da Bahia (greatest collection of Baroque architecture in Latin America).
Behind the Big and Small Screen Scenes
Taking a cue from the massive popularity of its Game of Thrones tours in 2013, Viator is predicting a showstopper year for tours that bring travelers behind-the-scenes of their beloved movies and TV shows. With new seasons upcoming for Downton Abbey and Game of Thrones, and the recent premier of "The Hobbit; The Desolation of Smaug," the desire to get up-close and personal will be hotter than ever. Old favorites like The Sopranos and Sex and the City still draw a crowd and hot tickets for 2014 include Viator's new Bollywood Studio Tour in Mumbai and New York and Hollywood TMZ tours.
Eat, Drink, and Drink Some More
One to watch for 2013 is still one to watch for 2014 as food, wine, beer and spirits tours continue to soar in popularity. To help travelers feel more like insiders, Viator has added many new tours to its roster of worldwide experiences featuring the food and drink that make a destination unique. To kick it up a notch, Viator also offers a vast selection of cooking classes to let travelers bring home something more than a memory (mad cooking skills anyone?).

New wine tours: Adelaide, Boston, Buenos Aires, Madrid, Malaga, Napa, Nice and Santorini
New beer tours: Amsterdam, Atlanta, Charlotte, Mexico City, Napa and Sonoma
New cooking classes: Delhi, Heraklion, Ho Chi Minh City, Krakow, Kyoto, Lima, Siena, St. Petersburg (Russian Federation) and Taormina
On the go & Peep-show
A couple of other trends Viator is watching and working on for 2014 include the continued adoption of mobile booking of tours and activities and the value of video and photo content in the travel planning process.
On the go: The ability to book an amazing experience, on your phone, in your destination is currently the "holy grail" in tours and activities. It's a reality with the Viator Tours & Activities App, upgraded in 2013 to include enhanced check-out by photographing your credit card; Passbook integration; expanded last minute inventory (80 percent bookable within 24 hours)and more e-voucher eligibility (more than 80 percent).
Peep-show: The written word is strong but seeing is believing. Insider videos and photos provide travelers with a preview into the type of experience they can have. Travelers will continue to search for this type of content as a differentiator in the travel planning process.
To follow more travel trends into 2014 and to keep up with the latest from Viator, check out the Viator Travel Blog, like Viator on Facebook (ViatorTours) and follow Viator on Twitter (ViatorTravel).
Note – * Source: World Cup stats; FIFA.com press release issued Dec. 9, 2013
About Viator
Viator is the leading global tours and activities provider for travelers, delivering online and mobile access to thousands of curated trip activities including tours, attractions, shore excursions and private guides, in more than 1,500 destinations worldwide. In-house travel experts work with trusted local operators to ensure the quality and value of every experience, all backed by Viator's 24/7 customer service and global low-price guarantee. With more than 500,000 verified reviews plus exclusive videos and insider travel tips, Viator has everything a traveler needs to find and book the best things to do worldwide. In addition to the flagship site – Viator.com – travelers can book in advance or in-destination via the Viator Tours and Activities App, as well as local-language sites for European, Latin American and Asian travelers. Viator also provides tours and activities to more than 3,000 affiliate partners including some of the world's top airlines, hotels and online travel agencies. Founded in 1995, Viator is a privately held company headquartered in San Francisco with regional offices in Sydney, London and Las Vegas. Viator – travel with an insider.