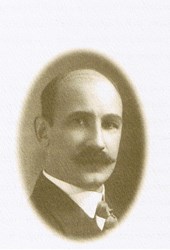 Lansing, Illinois (PRWEB) December 19, 2013
The American School, which has helped more than three million students worldwide earn their accredited high school diplomas, celebrated its 116th anniversary on December 17.
R.T. Miller, who was the principal founder of the American School, was an educational pioneer. In an age when a college education was primarily for the wealthy, technical schools were virtually non-existent and grade school completion was the exception. Miller wanted to expand educational opportunities, and his idea for doing so was to offer vocational and technical training through correspondence courses.
Over time, the School grew and moved its headquarters from Boston to Chicago, where it has remained since the early 20th century. The School's focus has changed over time as well, from concentrating on vocational and technical courses to offering two high school diploma programs as well as an independent study program for students who wish to take individual courses for credit recovery or enrichment purposes while attending a local high school.
In the coming year, the American School plans to develop a wider variety of online learning offerings so that R.T. Miller's mission of providing a quality, cost-effective education to anyone who might desire one may continue for years to come.