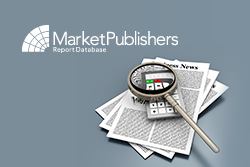 London, UK (PRWEB) December 17, 2013
In 2013, the overall market for smart weapons stands at over USD 3.62 billion. It is poised to post an 8.06% CAGR and exceed USD 5.33 billion by 2018. The global smart weapons market is very competitive, with the competition likely to intensify even more due to fiscal deficits observed in most western countries. The most promising country markets for smart weapons include Saudi Arabia and Japan, expected to exhibit 21.67% and 14.48% CAGRs, respectively, through to 2018. Meanwhile, the Middle Eastern market is poised to register a 15.21% CAGR during the identical period. The highest demand during 2013--2018 is anticipated in the stand-offs segment. The US alone is forecast to procure smart weapons worth nearly USD 2 billion by end-2018.
Numerous companies are involved in the global smart weapons game, which include Lockheed Martin Corporation, Textron Defense Systems, General Dynamics, Bae Systems, Rafael Advanced Defense Systems Ltd., Kongsberg Defence Systems, Alliant Techsystems, Rheinmetall AG, Denel Dynamics, L-3 Fuzing and Ordnance Systems, and Qinetiq Group Plc, among others.
In-demand research report "Global Smart Weapons Market - Forecasts & Analysis (2013 - 2018)" elaborated by MarketsandMarkets (M&M) has been recently published by Market Publishers Ltd.
Report Details:
Title: Global Smart Weapons Market - Forecasts & Analysis (2013 - 2018)
Published: November, 2013
Pages: 149
Price: US$ 4,650.00
http://marketpublishers.com/report/industry/other_industries/smart-weapons-market-by-share-analysis-trend-industry-technology-roadmap-forecasts-analysis-2013-2018.html
The study is an essential source of the cutting-edge information on the performance of the global smart weapons industry. It contains a detailed market assessment on the basis of smart weapon type and geography, provides an in-depth analysis of the key forces driving and restraining the market growth, identifies the emerging challenges and opportunities, pinpoints and characterizes the top market trends and also evaluates their influence on the market development. The research report contains an extensive market segmentation analysis, uncovers insightful country market analyses, discloses industry historical and present estimates, profiles the leading competitors in the marketplace, and scrutinizes the competitive intensity. In addition, the forecasts for the global smart weapons market up to 2018 are available in the report.
Report Scope:

All-round analysis of the overall smart weapons market.
Insights into the historical evolution and actual state of the industry.
Historical and present industry estimates.
Snapshot of the major market drivers and limiters, opportunities and restraints.
Market assessment on the basis of geography and weapon type.
Insightful industry trends analysis.
Extensive overviews of the country and regional markets for smart weapons.
In-depth insights into the competitive landscape.
Detailed profiles of the leading companies including general company overview, data on financial and business strategies, review of the recent developments.
Market future outlook through 2018.
More insightful research reports by the publisher can be found at M&M page.