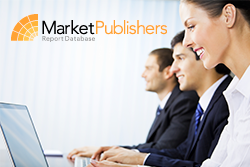 London, UK (PRWEB) December 17, 2013
During the third quarter of 2013, the middle class people in India saw their disposable income levels and then purchasing power drop, which was mainly the result of lower gross domestic product (GDP) growth. This, in conjunction with high inflation rates (especially in white milk category) jeopardizing the country's economic strength, has eased demand in the majority of the beverage categories.
Topical research report "India Quarterly Beverage Tracker Report Q3 2013" created by Canadean has been recently published by Market Publishers Ltd.
Report Details:
Title: India Quarterly Beverage Tracker Report Q3 2013
Published: November, 2013
Pages: 18
Price: US$ 7,079.00
http://marketpublishers.com/report/other_soft_drinks/india-quarterly-beverage-tracker-report-q3-2012.html
The research report provides a comprehensive understanding of the latest trends in India's beverage industry during Q3 2013.
The study gives a detailed unbiased overview of commercial drink consumption patterns and trends, provides granular statistical figures on domestic beverage consumption, traces the recent developments in the marketplace and illustrates the general economic situation in the country. The research report highlights commercial beverage performance over this year's third quarter, alongside examining the key forces driving the change in the marketplace. Furthermore, the prospects for the further development of the Indian beverage market are indentified in the study as well.
Key products studied include: alcoholic drinks, soft drinks, hot beverages, and dairy drinks.
Key Benefits and Features:

Brief review of category growth in Q3 2013 versus Q3 2012, together with 2012 actual volumes, 2013 forecast volumes and predicated growth.
Economic mood indicator, enabling a comparison of the confidence levels in the sector with those in the previous quarter, net price movements, as well as the degree of private label products' performance in the commercial beverage universe.
Insights into the commercial drinks market performance over Q3 2013, with insight on the main drivers of growth.
Volumes for Q3 2013 versus Q3 2012, full year 2012 results, MATs, and 2013 forecasts for each separate product category, with supporting text on quarterly performance and projections of future changes.
Exclusive information on the carbonates category, with data split by key flavours, as well as by regular versus low calorie.
More topical market research reports by the publisher can be found at Canadean page.