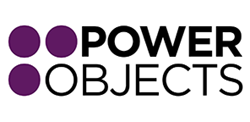 MNsure's online healthcare insurance marketplace will be an important new service for Minnesota residents, and we're proud of the part we played to help launch it.
Minneapolis, MN (PRWEB) December 17, 2013
PowerObjects, a professional services firm 100% focused on providing service, support, education and add-ons for Microsoft Dynamics CRM, has recently implemented Microsoft Dynamics CRM for MNsure, the new healthcare insurance marketplace in Minnesota. This online marketplace is a one-stop shop where individuals and families can find, compare, and choose health coverage that fits their budget and their needs.
MNsure allows customers to filter plans that match specific health needs for individuals or for families and compare them side-by-side. PowerObjects' role in the project was to implement Microsoft Dynamics CRM in a large call center environment, enabling customer service representatives to capture and reference customer data quickly and easily.
"PowerObjects is excited to be a part of helping the launch of MNsure," says Steve Thompson, VP of Sales at PowerObjects. "Although our work isn't part of the public-facing MNsure website, the technology we've implemented will be critical for call center representatives to manage customer data behind the scenes and provide the best service possible."
PowerObjects was selected to implement customer relationship management software in part because of its experience with call center projects. "We've got a proven track record of successfully implementing Microsoft Dynamics CRM in call centers across the country," says Thompson. "Our familiarity with this type of project enabled us to complete the MNsure project on a relatively quick timeline."
MNsure required more than just standard call center implementation. PowerObjects customized Microsoft Dynamics CRM to ensure MNsure could also oversee policies and plan management, look at eligibly and enrollment for their customers, and provide an easy way for customers to shop online for healthcare plans.
"MNsure's online healthcare insurance marketplace will be an important new service for Minnesota residents," says Thompson, "and we're proud of the part we played to help launch it."
About PowerObjects
Over the last 5 years, the team at PowerObjects has worked hard to become the recognized leader in delivering Microsoft Dynamics CRM solutions through unparalleled offerings of service, support, education and add-ons. As winner of the Microsoft Dynamics CRM Worldwide Partner of the Year award for 2012 and 2013, PowerObjects has built an unmatched team of CRM superheroes that help businesses and organizations of all types increase productivity, streamline business processes and build better relationships. PowerObjects is headquartered in Minneapolis, Minnesota, with offices in Chicago, Cincinnati, Dallas, Omaha, Philadelphia, New York, and Seattle, and has over 150 employees. For more information on PowerObjects, visit http://www.powerobjects.com or call 612-339-3355.
###