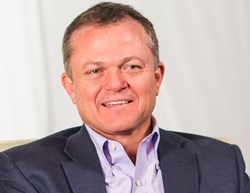 Our mission in HSUS, as in every customer engagement, is to empower the development of deep, lasting and effective constituent relationships with our modern, advanced software solutions - Jim Funari
Virginia Beach, Virginia (PRWEB) December 18, 2013
StratusLIVE, leading developers of cloud-based fundraising CRM software for nonprofits, is pleased to announce The Humane Society of the United States (HSUS), the nation's largest animal protection organization, has selected StratusLIVE to augment its CRM solution using StratusLIVE for Fundraisers.
The HSUS has been fighting for the protection of all animals through advocacy, education and hands-on programs since 1954. They rescue and care for tens of thousands of animals each year, but HSUS' primary mission is to prevent cruelty before it occurs. HSUS accomplishes these many initiatives through the generous support of its members. As a result, The HSUS will rely on StratusLIVE for Fundraisers' comprehensive CRM solution to fully engage their member constituents, cultivate deeper relationships, and accelerate fundraising growth to protect animal welfare. StratusLIVE for Fundraisers software provides a single, integrated Microsoft-based software platform rather than multiple disparate solutions. StratusLIVE for Fundraisers also offers financial processing of donations and pledges; event and campaign management; and multichannel marketing.
"We're pleased and honored to be selected as the partner-of-choice for The Humane Society of the United States's next generation constituent management software. Our mission in HSUS, as in every customer engagement, is to empower the development of deep, lasting and effective constituent relationships with our modern, advanced software solutions," says co-founder and CEO of StratusLIVE, Jim Funari.
The addition of The HSUS demonstrates StratusLIVE's commitment to partner with leading, top-rated nonprofit organizations. The Humane Society of the United States joins the expanding list of StratusLIVE clients including many United Ways, YMCA, National Wildlife Federation, Regional Food Bank of Oklahoma and many others.
For more information or to request a full demo, visit http://www.stratuslive.com.
About StratusLIVE, LLC
StratusLIVE, LLC is a leading provider of cloud-based fundraising and CRM solutions to nonprofit organizations.
StratusLIVE for Fundraisers is an enterprise-class Software-as-a-Service (SaaS) solution that provides comprehensive fundraising, constituent relationship management, financial processing for donations and pledges, distributions and payouts, campaign management, multichannel marketing, and advanced analytics. In addition, StratusLIVE for Fundraisers includes event and volunteer management, planned giving, data enrichment, and web-based portals for online gifts and workplace giving campaigns.
Architected as a true cloud-based solution, StratusLIVE software is mobile and social and is available anywhere, anytime, real-time through a browser, Microsoft Outlook®, and mobile devices. Leveraging the power of leading commercial platforms, including Microsoft Dynamics CRM®, results in a cost-effective, familiar, and easy to use relationship management solution for any nonprofit.
StratusLIVE is headquartered in Virginia Beach, Virginia, with multiple offices throughout the United States. For more information, please visit http://www.stratuslive.com.
Contact:
Chris Johnson
StratusLIVE
757-273-6324