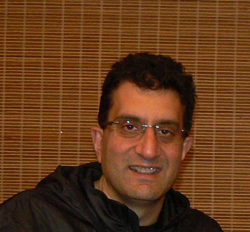 All medical professionals should do everything they can to combat the sale of counterfeit equipment, and faulty or untested devices.
(PRWEB) December 20, 2013
Tariq Drabu, leading Manchester dentist and owner of the Langley Dental Practice, was speaking recently in response to an article published by the Dentist website. The article, which can be read here, asks dentists all over the UK to check their dental curing light devices. Warnings were issued by the Medicines and Healthcare Product Regulatory Agency, (MHRA), after reports that over 250 products claiming to be curing light devices were sold by individuals via a popular commercial website.
Tariq Drabu, leading Manchester dentist, understands the importance of health and safety in every aspect of his dental practice. After carefully checking all equipment within the Langley Dental Practice, he felt it was important to formally confirm that all was well. He said, "I want to assure all my patients and customers that all the equipment used here in Langley is bought from authorised suppliers, and is always fully tested for safety. Every piece of equipment here meets all the necessary standards, and health and safety requirements. As a fully accredited and GDC registered dentist, I can confirm that all equipment and patient care standards at Langley Dental Practice are of the highest quality. Health and Safety is of extreme importance to us. In October last year the practice was inspected by the the Care Quality Commission (CQC) and we received a very positive report. We are also a member of the British Dental Association (BDA) Good Practice Scheme which is the industry leading standard external quality assurance and inspection system used nationwide."
Tariq Drabu, who was speaking from Manchester where the Langley Dental Practice is based, also said, "I am shocked to read that equipment like this would be sold to reputable dentists in this manner. The article reported that the MHRA asked for dentists to check their equipment in case they had been sold these untested devices. Although the risks to public health are apparently very low, I appreciate the warning, and I am sure my colleagues in the dental profession feel the same."
The article encouraged any dentists who had purchased these untested dental curing lights, to remove them from use and dispose of them straight away. Tariq Drabu, as a leading Manchester dentist and trusted family dentist wanted to ensure his many hundreds of patients that no such equipment was purchased for Langley. He said, "I think it is good to be honest and communicate with the public. We are serving them, and treating them, so it is vital they know how seriously we take their health and safety. I appreciate the warning that the MHRA released and the information within the article was extremely helpful. Thankfully, the people who did purchase this untested equipment will have received the timely warning they needed."
He closed by saying, "The article said that genuine equipment is easy to spot because of the distinctive 'Woodpecker' logo which is on top of each machine. This will not be visible on any counterfeit machines. I am disgusted that anyone would attempt to make money while risking public health in this way! Unfortunately it will not be the last story of this nature that we read about. All medical professionals should do everything they can to combat the sale of counterfeit equipment, and faulty or untested devices. We must keep our patients safe at all times."
About Dr Tariq Drabu
Dr Tariq Drabu is a well known Manchester dentist and GDC registrant. He is accredited as a Specialist in Oral Surgery by the General Dental Council. Dr Tariq Drabu practices at his Langley Dental Practice in Manchester. Dr Drabu is a leading name in dentistry, with 25 years' experience in both general practice and hospital dentistry. Dr Tariq Drabu is also the Clinical Lead Dentist for the Oral Surgery Clinical Assessment and Treatment Services at NHS Heywood, Middleton and Rochdale. He is a specialist staff member at The UCLan Dental Clinic.