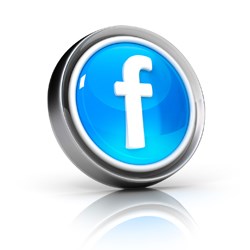 (PRWEB) January 07, 2014
SkillPath Seminars, the nation's leader in business skills training since 1989, is excited to announce a cutting-edge training opportunity coming to the local area. The Social Media Marketing Conference is a state-of-the-art conference that walks participants through everything they need to do to start using social media to drive real business results—even if they don't know the difference between a Tweet and a "Like" button.
It seems like nearly every business on the planet is connecting with fans on Facebook®, Tweeting, uploading videos on YouTube™ and getting LinkedIn®. And many organizations who haven't gone "social" yet are scratching their heads and wondering: Are businesses really making money using social media? Can my business still get in on the action—and the profits? SkillPath says "Yes!" and "Yes!" and provides the perfect solution: The Social Media Marketing Conference is now taking enrollments in its convenient, local conference.
For those who secretly feel like the only people alive today who don't "get" social media, this training day will ease that stress. This training is so user-friendly. SkillPath's team of highly experienced social media experts will break down the latest and best social media tools and strategies into easy-to-digest chunks anyone can understand. All participants will gain the mindset … tools … and skills needed to get started with social media and bring in positive ROI from each and every effort.
Who will benefit from this course? Marketing and public relations professionals, corporate marketing departments, customer service representatives, small business executives and entrepreneurs and anyone who is ultimately accountable for a brand's reputation and performance in the market. Those who attend this powerful conference will have a variety of skill-building sessions to choose from—presented in a unique, mix-and-match format that allows each attendee to build his or her own specific day of training from among 10 information-packed modules grouped into 2 major tracks.
First, the entire group is treated to an enlightening opening introduction, "Marketing in a social world: How the customer has taken control and is changing the rules." This motivating session will prepare attendees for the new challenges and opportunities ahead and show how to use them to grow their business.
Each breakout session that follows will explore a critical aspect of serving customers better and is led by an experienced trainer who's also an expert in these latest social media marketing skills and techniques. Session highlights include: Show me the money: How social media actually pays off … Getting off to a good start is the key to social media success … Choosing the right platform … Measuring what's really important—return on investment … Mistakes rookies make … The art of writing for a social audience … Monitoring what people are saying on-line, in just 15 minutes a day … and so much more!
Whether they're just getting started in social media or are already on board but struggling to stay ahead, businesspeople in all types, sizes and sorts of industries can learn how to effectively join in on the conversation … and the profits!
Take it from a recent class participant, who said, "The workshop was engaging and informative. I walked out with new confidence to use social media for my marketing needs." And he rated the course a perfect "10" on his evaluation.
The cost of this highly sought-after course is $199. Enrollment can be done by phone, e-mail or on-line. To sign up for classes or for more information on The Social Media Marketing Conference, see http://www.skillpath.com.
About SkillPath Seminars:
SkillPath provides practical, convenient training opportunities for businesspeople who are ready to re-tool and re-charge their professional careers. SkillPath's unique brand of training enhances skills, saves time and money and contributes to career and organizational success. They accomplish all this through public seminars, customized on-site coursework and take-away training resources that keep careers on the grow. SkillPath has trained 10+ million people since 1989—at Fortune 500 corporations, small businesses, government agencies and not-for-profit organizations—and they promise a great learning experience at each SkillPath seminar. Their 100% money-back guarantee is proof of their commitment to everyone's success.