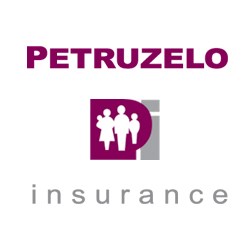 Hartford, CT (PRWEB) December 19, 2013
As more people use tablets and smart phones for internet use, it is incumbent upon businesses to create responsive websites that will appear clearly on mobile devices. Before, a website may look fine on a desktop or laptop but be almost illegible when pulled up on an iPhone or Surface tablet. Petruzelo Insurance, one of the leading insurance providers in Connecticut, has kept ahead of the curve by launching a mobile website that provides mobile device users with the information they need to get quotes on homeowners, car and business insurance.
Choosing insurance is an important decision and people are reminded to be careful in doing their research before they pick a policy for their car, home or business. However, as life gets more hectic and people rely more on mobile devices for shopping, gathering information and communicating it is imperative for businesses to have a mobile presence that will allow them to offer this growing segment the information they need. The Petruzelo mobile site is designed to be brief and give visitors enough information about the insurance services that Petruzelo offers. Users can then spend time viewing the website or even easier, calling the agency direct.
With non-responsive sites, text and images can easily get cut off due to the mobile device dimensions, and this would inevitably lead to a user leaving the site and keep looking until they found one that was easy to navigate. Petruzelo Insurance understands that someone using a smart phone won't spend much time looking at a site they can't read. People move fast when it comes to the internet, and if the information they are looking for isn't readily available they will quickly go elsewhere. In an effort to provide mobile device users with important insurance information, Petruzelo launched their mobile version and are poised to attract mobile users who search key phrases such as "car insurance CT" or "homeowners insurance CT".
When users have time to visit the Petruzelo website they will notice new changes that have been made to help people who are looking for car, homeowner and business insurance. Petruzelo has designed the site to make it easier for people to find the insurance they are looking for and save time and money by having the representatives at Petruzelo do the shopping and come back with multiple quotes to choose from. With local agents who spent the time comparing car and homeowner insurance rates, visitors don't have to waste their time visiting multiple sites and calling around since the Petruzelo team does the work for them.
Petruzelo Insurance has over 45 years experience helping Connecticut residents and business owners find peace of mind by protecting what matters most. From personal insurance including homeowners, renters and condominium insurance to business insurance including business interruption, general liability and commercial auto, Petruzelo Insurance has agents on hand who will listen to your unique needs and get you the facts and information you need to make informed decisions regarding your insurance coverage.