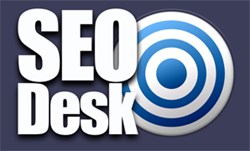 (PRWEB UK) 23 December 2013
With the UK tipped to experience a run of cold weather stretching into 2014, The Stove Shop is pleased to be able to offer a wide range of heating solutions that will take the chill out of any room or home. Overcoming a cold period of weather is often as much about the psychological impact as it is about the temperature, and this is where the wide range of traditional and contemporary stoves offered by The Stove Shop can help people to feel far more comfortable at home.
The Stove Shop aims to provide fireplaces that serve as the focal point of any room and which provides a safe and secure heating method around the home. The firm is regarded as the leading provider of fireplaces Sussex has to offer, and they provide an extensive range of services on top of their comprehensive selection of fireplaces. The Stove Shop can offer a complete repair and installation service while they also offer an after sales package including an annual chimney sweep.
Anyone looking to experience one of these stoves in action should visit The Stove Shop's showroom. There is a wide range of British and Continental stoves on offer, and there are regular demonstrations of the gas stoves, multi-fuel stoves and wood-burning stoves on offer. Any client that would prefer to gauge the ease of use of these stoves and of the heat that can be generated in a short period of time will find these demonstrations to be informative and of considerable value.
The Stove Shop also offers a free survey to all clients, enabling the firm to provide a no obligation quote for an installation. As well as providing a wide range of stoves, The Stove Shop can fit and install all of the stoves that they sell. This means a client looking for their stove to be fitted professionally and in time for the worst of the predicted weather this winter will find a reliable option in the local area. The firm has a solid reputation for installing the safest and most effective wood burning stoves Sussex has to offer, making them a natural choice for any client looking to create a pleasant and warm atmosphere at home.
About The Stove Shop:
The Stove Shop stocks the widest range of stoves available in Sussex, making them the natural choice for any customer looking for a gas, multi-fuel or wood-burning stove. The store provides a range of British and Continental stoves with the fully trained sales team available to answer any questions or queries that may arise. The firm offers a full installation and repair service, which means that no matter what stove service a client is looking for, The Stove Shop will be able to assist. The company regularly provides live demonstrations of their stoves at their showroom, making this the first place to look for stoves in Sussex.