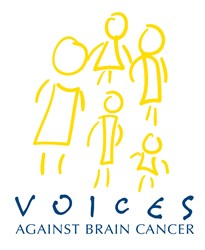 New York, NY (PRWEB) December 20, 2013
Voices Against Brain Cancer, an organization dedicated to brain cancer research and advocacy, responds to a December 16, 2013 article that discusses a new laser-based tool that may greatly improve the accuracy of surgical procedures involving brain tumors.
According to the Yotta Fire article titled "New laser-based tool that could dramatically improve the accuracy of brain tumor surgery," a new laser-based technology may increase the accuracy of brain tumor surgery by enabling surgeons to distinguish cancer tissue from normal brain tissue while operating. This will avoid leaving behind harmful cancer cells that could progress into new tumors.
The technique, which has allowed researchers to "see the tiniest areas of tumor cells in brain tissue," has been proven effective after being tested on living mice. A team of University of Michigan Medical School and Harvard University researchers are now working to developing the technique, called SRS microscopy, for use during brain tumor surgeries in order to guide surgeons in removing all harmful tissue.
Co-lead author of the study, Daniel Orringer, M.D., elaborates on the incessant need for an improvement in tumor removal. "Though brain tumor surgery has advanced in many ways, survival for many patients is still poor, in part because surgeons can't be sure that they've removed all tumor tissue before the operation is over," he says. "We need better tools for visualizing the tumor during surgery, and SRS microscopy is highly promising. With SRS we can see something that's invisible through conventional surgical microscopy."
Michael Klipper, Chairman of Voices Against Brain Cancer, an organization dedicated to brain cancer research and advocacy, says this technique could be vital to decreasing recurrence in brain tumors, especially with those who suffer from Glioblastoma Multiforme, the most deadly and aggressive of tumors. "One of the reasons why brain cancer is so devastating is because the rate of recurrence is extremely high," he says. "If scientists could develop a way to getting out those harmful cells that linger after surgery, I anticipate the number of recurrences to decrease drastically. It would definitely be a game-changer in the world of brain cancer and certainly serves as a glimmer of hope to the entire brain cancer community."
VABC has a wide variety of initiatives in place for brain cancer research, awareness and support. The organization's research grants fund cutting-edge research programs that will have a monumental impact on the diagnosis and treatment of brain cancer. VABC currently funds research at several esteemed institutions such as Brookhaven National Laboratory, Cleveland Clinic, Columbia, Cornell, Duke, Harvard, John Hopkins, Memorial Sloan-Kettering and Yale, to name a few.
VABC's mission is to find a cure for brain cancer by advancing scientific research, increasing awareness within the medical community and supporting patients, their families and caregivers afflicted with this devastating disease.
To make your submission today, please "like" the VABC Facebook page between now and December 30th and let your voice be heard.
For press inquiries, please contact: 5W Public Relations.
#####