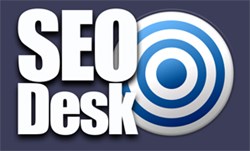 (PRWEB UK) 25 December 2013
Go Service Centres, an independently owned and operated vehicle services provider, is committed to making motoring more affordable in 2014 and will do so by offering more affordable servicing packages. The company understands how expensive running a car is in the modern climate, and this is why they are offering a range of more affordable service options in the year ahead. The firm will be offering service and MOT prices that are up to 50% lower than the same services provided by main dealers in the local area. When it comes to driving in the year ahead, Go Service Centres aims to make it more affordable for everyone.
Go Service Centres utilise the latest in diagnostic equipment and all of the technicians employed at the company have considerable experience and training. This is why the firm is able to offer a high level of service without compromising on quality of work. With respect to finding the best value car servicing Epsom has to offer, Go Service Centres is the only choice. The company offers a wide range of maintenance, repair and servicing options in London, Surrey and Middlesex.
With the UK expected to have a run of adverse weather at the start of 2014, it will be essential that motorists take proper care of their vehicles. For many drivers, leaving their car in the hands of fully trained and experienced professionals is the most sensible option. This is why Go Service Centres is committed to offering a wide range of affordable services across their premises and garages. The company only uses original equipment, and as they are independently owned, they are able to provide impartial advice and guidance.
The attention to detail and focus on value has helped to ensure that the firm provides the best value MOT Epsom has to offer. Given that a MOT is a legal requirement, it makes sense to choose a local garage that provides the best possible service for the best possible price.
With the cost of motoring rising all the time and driving becoming no less essential in many people's lives, it is understandable that many motorists will face tough choices in the year ahead. Go Service Centres understands the importance of driving in the everyday life of their customers, and this is why they are committed to keeping the cost of looking after a car down to a fair and reasonable level in 2014. No matter the issue a motorist has with their car, hiring a local professional with modern equipment and experience will ensure the best possible service is obtained.
About Go Service Centres:
Go Service Centres is committed to providing a comprehensive range of motoring services and products to their clients. The firm provides MOTs, services, repairs, air conditioning recharge facilities, brake replacements, new tyres and a complete range of diagnostic services. No matter what issue a motorist has with their car, Go Service Centres is committed to offering an affordable and reliable service to keep cars on the road.