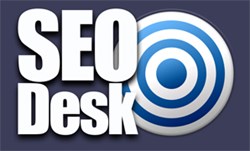 (PRWEB UK) 26 December 2013
Winston O'Boogies, the best new steakhouse in London, is pleased to say that they are now offering booking facilities for parties of 6 or more. The newly opened burger and steak house, located in Fulham Broadway is now able to arrange pre-booked table service for parties of 6 people, allowing more people to dine at the time they want.
The restaurant, which opened in November 2013, has been a smash hit in this trendy part of London, making bookings an indispensable feature for groups of people looking to try the steaks and burgers for themselves. When the restaurant launched with boasts of offering the best steak in London, it was easy to see why so many people in the capital were questioning the hype. However, the initial reviews of the restaurant have been extremely positive, backing up the claims that have been made by the team.
With the team behind Winston O'Boogies touring the world looking for the best steaks and burgers, there was a sense of confidence about the quality of meals that would be served up in this new diner. With the style of the venue adding a much needed touch of rock n roll sensibility to the local area, demand has been massive so far. This is why the ability to reserve tables for parties of 6 or more will be an immense comfort for people looking to dine over the festive period or to have a fantastic tasting steak or burger at the start of 2014.
When it comes to finding the best steakhouse London has to offer, Winston O'Boogies offers a fresh and unique opportunity for tourists and locals alike. The music memorabilia ensure that there is always something worth looking out for, and kids are well caters for in this restaurant. Winston O'Boogies provides a specialist kids menu and with a wide range of shakes on offer, there will be something that will put a smile on the face of any youngster.
Successful restaurants can often be a victim of their own success. By introducing a booking facility for parties of 6 or more, Winston O'Boogies hopes to remove any disappointment or lengthy delay for large parties or groups. When it comes to finding the best quality steak that London has to offer, the process has become a lot simpler thanks to the new booking service offered by Winston O'Boogies.
About Winston O'Boogies:
With a love of music and meat, Winston O'Boogies offers a fresh and exciting addition to the London burger market. The team behind the company has scoured the globe looking for the best steaks and burgers. With influence from the UK, Europe and South America, the team believes that they serve up the finest burger London has to offer. Located on the stylish Fulham Broadway, Winston O'Boogies pays homage to John Lennon and the era of rock n roll with a tasteful montage of music memorabilia.