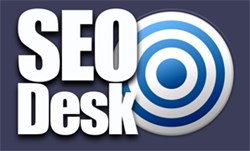 (PRWEB UK) 27 December 2013
Filey Properties, an independent estate agency based in the North of London, is pleased to announce that they are rolling out new estate agent services for 2014. The company is expanding its range of services in line with predictions that the property market will be a brighter place in 2014. With a greater focus on online customer services, more detailed reports and detailed initial discussions for new clients, Filey Properties aims to deliver a more effective service in the year ahead.
The company points to a number of issues which suggest that the property market at the start of next year will be in a more attractive place than it was at the start of 2013. With interest rates remaining low and a number of schemes such as Home Buy and Right To Buy providing support for buyers, there is genuine hope for positivity in the UK property market for the year ahead.
The company has also been drawing on its own experience in the Stoke Newington and North London property market. The company has welcomed an increasing number of clients to their business in the past year, suggesting that people are gaining in confidence with respect to buying or selling property. The maintained lower level of interest rates, which is expected to continue for the next two to three years, has undoubtedly played a part in this confident mood. With more current owners and first time buyers finding support to get on the property ladder, there has been a better than expected level of movement in the market.
This is where working with one of the most respected estate agents Stoke Newington has to offer can pay dividends for new and repeat buyers. The company is delighted to be located in such a vibrant part of London, and they offer an extensive range of estate agency services. Local knowledge is an integral part of the property market, and liaising with an experienced estate agent for a particular area can pay dividends in the long run. No matter what question a client has, a local estate agent is more likely to provide a reliable answer, which makes working with Filey Properties such a sensible idea.
While there remains hope for the property market in the New Year, there will still be a large reliance on the property market. The company offers a specialist lettings and property management service, helping people from all sides of the property market. When it comes to finding the most consistent rent Stoke Newington has to offer, the firm is able to offer peace of mind and assurance to all clients. However 2014 turns out in the North London property market, Filey Properties will be available to offer advice, guidance and support for all of their clients.
About Filey Properties:
Filey Properties provide a no sale, no fee estate agency service in Stoke Newington and the North of London. The company also offers a wide range of letting and property management services. The firm believes that a reliable and local estate agency service is of considerable benefit to people looking to move home. The firm prides itself on offering a friendly and reliable service to all clients, with the fully trained team members always available to offer guidance and assistance.