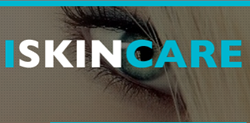 Because I Skin Care
Montréal, Quebec, Canada (PRWEB) December 18, 2013
I-Skin-Care.com wants you to pay less for Skin-Care products.
That is why the goal of I-Skin-Care.com is to find the best opportunity on the market.
Today I-Skin-Care.com is proud to offer a $129 anti-aging device at the incredible price of $49, which means more than 60% off.
NOOME™gently works to target the leading causes of aging, such as the decline of collagen and elastin production that begins at the early age of twenty, muscle tension and slow skin cell turnover. Include this as part of a skin care regime for a healthier complexion, right from the comfort of home.
With its non-invasive sub-dermal therapy (NIST) technology, NOOME™ helps the skin regain its natural glow by promoting resilience and smoothing imperfections with continued use. According to blogger Nina, "Fighting wrinkles and fine lines with a massage on my face? That's why I love NOOME." The massage referred to in her review comes from a vacuuming motion, which delivers oxygen to the skin and improves blood circulation to revitalize and detoxify the face.
Check out more of the bloggers and hear what they have to say about their NOOME™ experience or visit https://i-skin-care.com for more information.