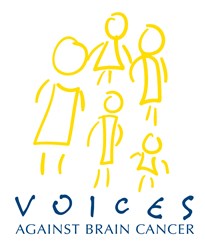 New York, NY (PRWEB) December 21, 2013
Voices Against Brain Cancer announces its annual 2013 VABC Awards – an online contest on the organization's Facebook page that will award a grant to one neurosurgeon and one nurse who has made significant achievements in the fight against brain cancer.
Voices Against Brain Cancer will award the two finalists with grants. The neurosurgeon's place of research, whether that be a school, hospital, research center, etc. - will receive a $10,000 grant earmarked for brain cancer research and the nurse's place of work will receive a $5,000 grant for a brain cancer support program.
Between now and December 30, 2013, VABC is inviting fans to nominate a neurosurgeon and/or a nurse who has helped them in some way or made an impact in the brain cancer community. In order to nominate a candidate, Facebook users must "like" the VABC Facebook page and then make their submissions according to contest rules.
VABC states that it will pick a group of finalists from those nominated and fans can vote for their first choices for neurosurgeon and nurse from January 8-January 15, 2014. The winners will be announced on January 16, 2014 and will be recognized at the 2014 "Annual Sounding Off For A Cure Benefit Concert" in New York City.
Mario Lichtenstein, Founder of VABC, says, "Brain cancer affects thousands of people every year and that number continues to grow. It's so gratifying to be able to reward the neurosurgeons and nurses who are responsible for making strides in brain cancer research and providing comfort and support for brain cancer patients."
VABC has a wide variety of initiatives in place for brain cancer research, awareness and support. The organization's research grants fund cutting-edge research programs that will have a monumental impact on the diagnosis and treatment of brain cancer. VABC currently funds research at several esteemed institutions such as Brookhaven National Laboratory, Cleveland Clinic, Columbia, Cornell, Duke, Harvard, Johns Hopkins, Memorial Sloan-Kettering and Yale, to name a few.
VABC's mission is to find a cure for brain cancer by advancing scientific research, increasing awareness within the medical community and supporting patients, their families and caregivers afflicted with this devastating disease.
For press inquiries, please contact: http://www.5wpr.com.
#####