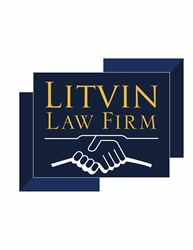 Brooklyn, NY (PRWEB) December 18, 2013
Staying on the cusp of development with banking and mortgage trends in the US, The Litvin Law Firm disclosed that there may be a new round of mortgage defaults and potential foreclosures due to an increasing number of borrowers across the country who are missing payments on their home equity lines of credit. The problem is stemming from the fact that most of these loans were written as interest only loans for the first 10 years. Now many of those loans are reaching their 10 year mark and when principal is added to the monthly payment, many homeowners cannot afford to pay the increase.
It has been estimated that "More than $221 billion of these loans at the largest banks will hit this mark over the next four years, about 40 percent of the home equity lines of credit now outstanding" according to an article published by Reuters on November 26th, 2013. Many of these home equity loans have been used as an extra source of cash for subprime borrowers and as the loans reach their maturity point payments can be doubled or even tripled. Additionally, since most of these loans have adjustable interest rates, those are likely to impact the situation as rates begin to rise.
The situation can be particularly hard on the big banks including Bank of America Corp, Wells Fargo & Co, Citigroup Inc., and JPMorgan Chase & Co who reportedly have more than $10 billion of these home equity lines of credit on their books each, and in some cases much more than that.
Gennady Litvin, founder of Litvin Law Firm, P.C. stated "regardless of the type of loan or circumstances surrounding a foreclosure, our primary goal will always be to stand behind our clients and defend their rights as homeowners."
Litvin Law Firm, P.C. has focused on foreclosure defense since the beginning of the housing crash. For more information visit http://www.litvinlaw.com.