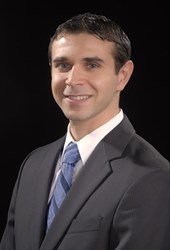 Choose chiropractic care in Bethesda
Bethesda, MD (PRWEB) December 23, 2013
Internet marketing expert, Dr. Mike Hamilton, has recently announced that Inception Chiropractic Websites will be starting to work with Bethesda chiropractor doctor Cory Aplin.
When contacted at his office, Cory Aplin D.C. said, "At Montgomery County Chiropractic and Rehabilitation our team works diligently each day to help our patients lead a healthy life. We do a lot of work in our community, but there are only so many hours in the day. There are thousands of people that we never come in contact with that are suffering with conditions that could be helped."
Dr. Aplin went on to say, "We knew that we needed to have an educational tool in place that people could look at from home. With the explosion of smart phones today we felt that improving our website would be one of the best ways to get information out the patients that need it. Each month we will be working to provide new blog posts, and videos to educate patients on what chiropractic is as well as the symptoms we see great success with."
Dr. Mike Hamilton from Inception Websites added, "The services we provide at Inception Websites offer doctors an easier way to reach the people that desperately need their help. Doctor Aplin and his team are a fantastic example of what we feel the public should expect of a chiropractor. We hope this partnership has a great impact on the city of Bethesda."
To learn more about the services offered at Montgomery County Chiropractic and Rehabilitation please visit the website by clicking this link: http://www.chiropractorbethesda.com
You can also learn more about the team at Inception Chiropractic Websites by visiting Hamilton's website at Inception-Chiropractic-Websites.com. Dr. Hamilton and his wife Dr. Aimee Hamilton work each day to help chiropractors across the country reach the people that need them.