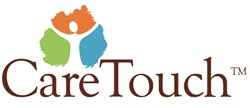 Utilizing CareTouch's highly-trained live call team was critical to the early success of the program, and CareTouch delivered remarkable results.
Denver, Colorado (PRWEB) December 18, 2013
CareTouch Communications, Inc. announced that its replenishment program has increased Argosy's reorder rate by 78%, resulting in vital new revenue.
Argosy Group recognized that patient outreach is critical to resupply orders, and discovered across an aggregate of their client base that 40% of resupply orders were being lost due to a lack of consistent contact with the patient. Their clients had been achieving only a 32% reorder rate and after partnering with CareTouch, they have seen this rate increase to 57%, an overall increase of 78%. The reorder rate has remained consistent since starting the program.
"Utilizing CareTouch's highly-trained live call team was critical to the early success of the program. The patient demographics combined with the need to articulate the changes in the program, led to our decision to start all of the patients with a live call, and CareTouch delivered remarkable results. Switching to CareTouch was one of the best business decisions I've made this year," said Douglas Stallbaumer, partner, Argosy Group.
"Argosy contacted us on a Thursday to discuss a replenishment program in an effort to stimulate resupply orders, and we were able to start the program for them the following Monday," commented Matthew Dolph, CEO of CareTouch. "CareTouch prides itself in our ability to be agile when it comes to meeting our customer's needs, and not only were we able to respond quickly to Argosy's request, we were able to execute a custom program, that involved a significant amount of live call."
CareTouch provides live demos of each of their solutions. Demos may be scheduled by visiting the company's website at CareTouch.net.
About CareTouch Communications, Inc.
CareTouch Communications, Inc. (http://www.caretouch.net) is a leader in patient engagement, communication and management. The company delivers complete technology solutions to Home Medical Equipment (HME) Providers. The CareTouch360™ platform is a device agnostic technology that helps patients achieve therapy compliance through regular, documented communication at established intervals. CareTouch is patient-focused and features an integrated live, multi-lingual call center, IVR and web based solutions focused on sleep and diabetic resupply, sleep adherence, oxygen equipment replenishment, nebulizer supply replenishment, payment collections and manufacturing recall notification. The company is headquartered in Westminster, Colorado.
About Argosy Group, Inc.
Argosy Group, Inc. (http://www.arogsygroup.org) brings together technology, people and resources to provide the healthcare industry with cost-effective, efficient solutions that drive success and profit. Specializing in compliance, A/R management, consulting, interim management, accreditation preparation, billing and reimbursement solutions, Argosy is passionate about improving the standards and quality of health through the businesses that help patients stay healthy.