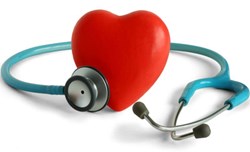 (PRWEB) December 18, 2013
Body For The Ages Nonprofit announces, with the launch of their new website, that anaerobic weight-resistance training is superior to aerobic exercise, such as riding a stationary bike, jogging, or walking.
Info found at Body For The Ages Nonprofit's website, BodyForTheAges.Org, includes the following:
The controlled variation of the intensity in weight-resistance training yields alternately high/low blood pressure cycles, which combats loss of flexibility of arteries in aging, and, in many instances, can even increase flexibility.
Smoking, obesity, and poor nutrition can also contribute to loss of artery flexibility.
The key to success is avoiding the Vasalva effect of holding one's breath. This requires practice of controlled exhaling and inhaling, as recommended in the Body For The Ages Nonprofit's Total Commitment Wellness Program.
The Total Commitment Wellness Program has created a specific exercise regimen for the heart, which is anaerobic in nature, as opposed to aerobic. Results show that anaerobic exercise (anaerobic literally translated as "without oxygen") is superior to aerobic exercise.
Learn more at BodyForTheAges.Org.