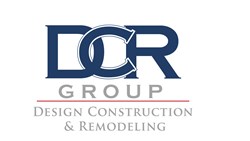 Lake Worth, FL (PRWEB) December 18, 2013
The DCR Group, headquartered in Palm Beach County, Florida has recently announced their plans for a massive company expansion. Having been founded in 1990, The DCR Group has well over two decades of experience in general contracting with a specialty area in the sales, service and installation of hurricane protection products. The company is one of the largest providers nationwide of the Armor Screen Brand wind protection products. The company is well known for providing the highest level of quality craftsmanship in all areas of design, construction and remodeling; combined with top name brand products.
DCR Group's Communications Manager, Trish Faller states that "the DCR difference is based on 5 principles:

Quality Craftsman
Creative Approach
Highest Standards
Spirit of Partnership
Always Competitive
"DCR is dedicated to providing Quality Work, Competitive Prices and Guaranteed Satisfaction. We are committed to employing experienced professionals who strive to deliver perfection in every aspect of their responsibilities. Our projects follow rigid schedules with attention to the smallest details. Our greatest goal is to establish lasting relationships with our customers by exceeding their expectations," she further stated.
The new website with expanded online capabilities will feature a substantial amount of information for anyone looking for tips on how to go about various remodeling projects while considering the South Florida climate and the idiosyncrasies it presents.
For additional information please visit http://www.dcrgroup.net.