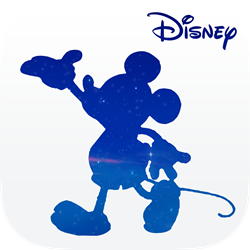 Apps are a 21st-century art form.
London, UK (PRWEB UK) 18 December 2013
The award-winning app from Touch Press and Disney Interactive, Disney Animated, has been chosen by Apple as the best iPad app of 2013 worldwide, in the App Store Best of 2013, celebrating the most remarkable, innovative, and entertaining apps of the year.
In a description on the App Store, the editorial team at Apple comment: "This enchanting tour of Disney's animated film vault awes with a bounty of interactive character models, animated sequences and an absolutely spellbinding presentation."
To date, a remarkable 12 of the Touch Press' titles have been selected by Apple as Editor's Choice or App of the Week on App Stores worldwide. This is the first time one of the company's apps has taken the coveted Editors' Choice spot: iPad App of the Year.
Also in App Store Best of 2013, the Touch Press iPad app The Orchestra was selected as one of the best Engaging Educational Apps of 2013. Four other Touch Press apps are featured in App Store Best of 2013 promotions in over 20 countries around the world: Beethoven's 9th Symphony, Barefoot World Atlas, Leonardo da Vinci: Anatomy, and The Elements for OSX.
Max Whitby, co-founder and CEO of Touch Press, comments: "Touch Press believes that apps are a 21st-century art form: a playground of beauty, creativity, and discovery. We and our partners put our all into every one of our apps to make them the best they can be. It is a wonderful acknowledgement for the team to have no less than six Touch Press titles chosen by Apple as among the best of 2013, including Disney Animated as the single best iPad app in all of 2013."
Touch Press CEO Max Whitby (based in London) and CCO Theodore Gray (US) are available for interview upon request.