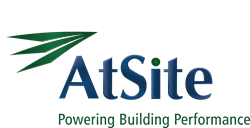 AtSite is uniquely positioned for growth. They have built a solid business that is leveraging technology and people in a very fragmented industry. We like companies with proven business models and great client success, and AtSite fits that profile
Washington, DC (PRWEB) January 07, 2014
AtSite helps clients develop, optimize and maintain high-performing buildings. With more than two decades of experience, AtSite offers tailored solutions for building owners and operators using advances in smart building technologies, energy, environmental sustainability, and integrated building solutions. The company is recognized for its innovative, integrated approach to building performance, and its ability to deliver lower costs with higher building quality, and value across a number of industries.
As it did in its previous financing, AtSite attracted interest from a number of different investment firms and ultimately selected northern California based Montage Capital. Montage shares a deep understanding of the AtSite's mission, industry, and the value proposition. "AtSite is uniquely positioned for growth. They have built a solid business that is leveraging technology and people in a very fragmented industry. We like companies with proven business models and great client success, and AtSite fits that profile," said Mike Rose, a principal with Montage Capital.
Pike Research forecasts the market for smart building technology-related services to increase from $1.2 billion by 2020. Moreover, a recent study by Booz Allen Hamilton, estimates that green construction contributed to 2.4 million jobs between 2000 and 2008. By 2014 it is predicted that green construction will support over 7.9 million jobs.
"We have had several recent years of considerable growth and continue to enjoy long-term relationships with a growing list of great clients," said Davor D. Kapelina, President and CEO of AtSite. "This financing round allows us to continue building our talented team, while expanding and accelerating our technology platform and geographic reach."
Select current AtSite clients include Adventist HealthCare, Five Star Quality Care, Greater Baltimore Medical Center, The Catholic University, Virginia Commonwealth University, The Tower Companies, and Monday Properties. Recent company awards and recognition include Frost & Sullivan Customer Value Enhancement Award, the U.S. Green Building Council's Member of the Year (NCR); the Award of Excellence, Best Sustainable Design Renovation/Retrofit, National Association of Industrial and Office Properties (NAIOP); and the EcoLeadership Award from the Alliance for Workplace Excellence.
About AtSite, Inc.
AtSite guides building owners, occupiers and operators with the design, construction, operation and optimization of buildings and spaces. The company utilizes Smart Building Technologies, Energy Management Tactics, Sustainable Best Practices and Integrated Building Strategies to deliver high quality, low cost and environmentally responsible buildings. By combining its talented building experts, open technology platforms and best-in-class global industry partners, AtSite delivers measurable results to building owners across many sectors, including healthcare, commercial, education and a number of other uses. For more information, visit http://www.atsiteinc.com. For more information or to schedule a tour of AtSite's double platinum Headquarters, please visit http://www.atsiteinc.com or contact Stephanie Daly at sdaly(at)atsiteinc(dot)com.