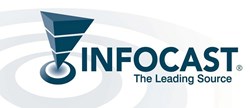 The Solar Power Finance & Investment Summit is recognized as the leading gathering place for the industry's deal makers.
Woodland Hills, CA (PRWEB) December 18, 2013
Infocast, the leading business intelligence and networking events producer in the renewable solar energy industry has announced the Solar Power Finance and Investment Summit, scheduled on February, 24-17 2014 and will take place in San Diego, CA.
The Solar Power Finance & Investment Summit is recognized as the leading gathering place for the industry's deal makers. Each year, senior-level solar and financial executives mingle in an intimate setting that provides for an efficient, in-depth, and focused networking experience. From beginning to end, the Summit offers up constant opportunities to meet key dealmakers, learn about their plans for the upcoming year, and capitalize on new prospects that will lead to successful deals. Networking extends into the night as more and more firms have established the practice of making the event a place to set up private meetings and host dinners and other activities. The Summit's unique environment has led previous attendees to rate it as the best value solar event in the industry—"worth every minute of my time" says one attendee.
The Summit is where you can acquire a valuable range of insight and perspectives about the ongoing development of the industry, about its upcoming opportunities and about the continuing efforts to overcome its challenges. Moreover, it is the primary industry event where industry players come to stay abreast of the solar power financing landscape.
This is the place where industry players come to stay ahead of the market. It is the premier source of valuable insight into the latest developments driving the solar project finance and investment market—the central connection point where the solar development and financial communities meet, exchange information, share their perspectives, discuss the financing landscape—and get deals done.
For more information, to register, or to join us as a sponsor, visit the event website at infocastinc.com/solar14 or contact Infocast at 818-888-4444.
About Infocast
For over 25 years, Infocast has produced the highest quality events, tailored to the needs of the industries we serve. We intensively research the marketplace, pulling from an extensive network of experts to give you the information and connections to succeed.