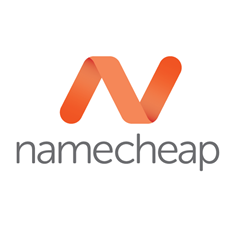 "For 6 years now, Namecheap customers have bonded together like the community we are through a fun and engaging trivia contest." -Richard Kirkendall, CEO of Namecheap
New York, NY (PRWEB) December 18, 2013
Namecheap is hosting its sixth annual holiday Twitter trivia contest with prizes that include company swag, domain name credits, and iPads.
Namecheap.com, one of the top domain name registrars in the world, is running its sixth annual Twitter trivia. A holiday tradition since 2008, the company uses Twitter to ask questions related to the holiday and those who answer correctly are entered in the chance to win domain name credits. Grand prize winners are also selected to win Namecheap merchandise or iPad products.
"For 6 years now, Namecheap customers have bonded together like the community we are through a fun and engaging trivia contest," Richard Kirkendall, CEO of Namecheap said. "We're happy that we can continue to be the innovator in fun and exciting Twitter contests and also to create a sense of camaraderie among our customers before the holidays."
The contest officially starts at midnight (morning) Eastern Standard time on December 18th. Questions will be asked once each hour about the various holidays of this particular season. Winners may be entered to win an $10.87 credit, and those on Namecheap's winners leaderboard will have a chance for the larger priced items. The contest will end on Christmas Eve at midnight.
About Namecheap
Namecheap is a Los Angeles-based ICANN-accredited domain registrar founded in 2000 by CEO Richard Kirkendall. With over 1,000,000 clients and millions of domain under management, Namecheap is one of the top domain registrars and web hosting providers in the world. Find out more by visiting us at http://www.namecheap.com.