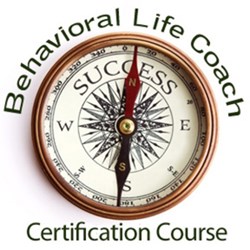 "The live streaming class encourages collaboration in a way that many online classes don't. When you interact with others in real time, students become more invested in the class."
Boardman, OH (PRWEB) December 19, 2013
In response to the growing popularity of online vocational training, PeopleKeys today announced that they will be offering a live streaming version of their popular behavioral life coach course, taught in real time by master coach Dan Mucci. The course, called the Certified Behavioral Life Coach Package, will meet online every Monday for 22 sessions starting January 13th. The coaching class offers a unique chance for potential life coaches from different locations across the country to interact with one another and practice the skills it takes to build a successful life coaching practice.
Instructor Dan Mucci believes that the real-time aspect of the class will provide unique opportunities for students looking to learn about the profession of life coaching. Says Mucci, "The live streaming class encourages collaboration in a way that many online classes don't. When you interact with others in real time, students become more invested in the class. They are also able to share their individual backgrounds and vocational experiences with the class, which helps the instruction more closely mirror a real coaching situation. Also, collaboration with classmates that hold different perspectives and experiences teach students diversity, thus empowering them to respect each client as a unique and valuable person, and to coach without partiality."
Some of the other unique interactive elements of the PeopleKeys Certified Behavioral Life Coach Package include:

Real-time instruction, not pre-taped
Live mentoring sessions where the students can practice their coaching skills in triads with a mentor coach, a client, and a primary observer. Each session is evaluated by all three participants with the mentor coach giving a final evaluation of the progress and proficiency of the students.
Access to live webinar trainings from PeopleKeys
An interactive and customizable PeopleKeys assessment portal, pre-loaded with personality testing tools that can be used in a coaching practice
Live support from PeopleKeys account managers and behavioral consultants
Another element that makes the Behavioral Life Coach Package stand out as unique is its theoretical framework. PeopleKeys and Mucci have shaped the course around techniques for using DISC behavioral analysis to assist in the coaching of clients. DISC behavioral analysis helps coaches understand the motivations, strengths, and challenges their clients face by using personality testing tools that effectively determine an individual's personality makeup. The DISC personality test produces results that are unique to each person, and provide a "roadmap" for understanding how best to motivate and encourage clients.
The 22 week Behavioral Life Coach package takes 6 months to complete, and graduates will receive Life Coach Certification, as well as certification in DISC analysis. Before graduating from the class, students will also learn marketing techniques, business tools, and will even enroll paying clients in their practice. This ensures that students will leave the class confident not only in their coaching skills, but also with the beginnings of a client base to get their practice off the ground.
PeopleKeys is confident that students will benefit from the interactive element of their class, and offers prospective students the chance to sample the course with a 1 hour free tele-class session called Discover Life Coaching. Details and enrollment information for anyone interested in beginning a career in life coaching, the sample Discover Life Coaching class, or the Behavioral Life Coach Package can be found on the PeopleKeys website.
About PeopleKeys
PeopleKeys has been providing tools to measure the connection between personality and human behavior for over 25 years. They have pioneered a state-of-the-art online delivery system with instant access to self-improvement tools, courses in DISC theory, behavioral assessments, and a wide selection of customizable personality tests and reports. Translation is available in a variety of languages, making PeopleKeys the international leader for helping individuals unlock their potential.