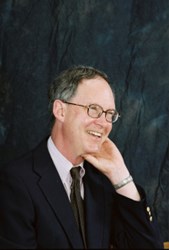 Teachers should feel that their profession had a legitimate voice in developing a Common Core.
Nashville, TN (PRWEB) December 18, 2013
Dana Dunnan, author of three books including his latest, "Notes To A New Teacher, A Not-For-Dummies Guide For Beginning Teachers," talked with Core of Education's Dr. Rod Berger on the new book, how new teachers can better prepare for life in the classroom, and many other topics on the latest Core podcast. Dannan received his teaching certificate through a Master's program at Stanford, and taught Chemistry, Physical Science and Physics in Massachusetts.
Dr. Berger and Dannan's conversation touches on a variety of issues facing educators today, including unions, teacher evaluation policies and practice, the high attrition rate of teachers in their first five years on the job, PR and marketing in Education, the practice of teaching to the test, and one of the hottest issues in Education today, the Common Core.
"Teachers should feel that their profession had a legitimate voice in developing a Common Core," says Dunnan. "That's where professional organizations, of subject specific areas as well as teacher's unions, need to do a good job of making people aware of the Common Core and how it came to be, instead of just automatically opposing the thing."
Dunnan spent three years when he served as a teaching practitioner with the teacher training program at Harvard. He also has a strong relationship with MIT, worked on educational reform initiatives in Massachusetts, and developed chemistry curricula that would be used internationally. He is now retired from teaching.
---
About the Core of Education
The Core of Education is an op-ed blog and podcast interview series hosted by Rod Berger, PsyD, and underwritten by RANDA Solutions. The Core focuses on vital issues to educators and policy-makers, as Dr. Berger interviews key education thought-leaders from across the nation and around the world. Core podcasts work to provide a platform for open, honest discussion and debate on education challenges and triumphs. Berger, interviews international policy makers, ed entrepreneurs, state commissioners, district admins, and teachers and strives to insure everyone involved has a platform to learn, and that's what's at the "Core of Education."