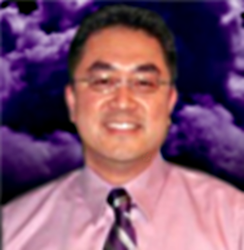 GCA is committed to helping growth-oriented performers reach the top of their game.
Houston, TX (PRWEB) December 18, 2013
In preparation for highly anticipated business growth in 2014, members of Game Changer Academy (GCA), InsurMark's exclusive club where one of the industry's top annuity and life insurance producer shares his success strategies, now have game-changing sales tools at their fingertips, on-demand, 24/7, mere clicks away in a password-protected area of InsurMark's GCA website.
Among other things, GCA members now have instant access to:

GCA educational documents
Point of sale pieces--downloadable for quick-reads or client handouts
Process and marketing assistance
Presentations
Life cycle calculator
Video of our GCA mega-producer conducting a workshop about face-to-face appointments
Blog posts about topics that most influence investment opportunities
What Is GCA?
InsurMark's master advisor program offers members the most profitable, game-changing ideas, strategies, and techniques proven to be effective by one of the most successful financial advisors in the world.
The GCA leader is a game-changing "professor of prosperity" who operates light years beyond what is considered "normal" by industry standards. He helps members routinely crank out over tenfold the paid premium production of typical advisors.
GCA members discover how to dominate their local markets – and beyond – by becoming the most trusted, rock-solid go-to experts in their field. They arm themselves with real-world, time-tested strategies and systems that are not shared in any other forum. Members walk away "locked and loaded" with tips, techniques and resources that can instantly generate immediate and sustained results.
InsurMark Founder and CEO Steve Kerns said, "GCA is committed to helping growth-oriented performers reach the top of their game. We believe people benefit from prime investment opportunities—like how to arbitrage annuities into large life insurance cases. We help producers avoid peddling products and, instead, offer sound financial planning. It's a win/win/win."
Become a GCA Member
On January 19 - 21, 2014 in Houston, Texas, InsurMark GCA superstar annuity and life insurance producer Jonathan Lee will share the secrets and sales tools that help him crank out $20 million in annuity premium and nearly $3 million in life insurance premium each and every year. For information call 800-752-0207.