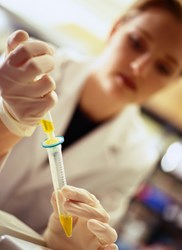 Growth is being driven by the aging population and increased awareness of women's health issues, as well as improved diagnosis and treatment technology.
Vancouver, BC (PRWEB) December 18, 2013
iData Research, the leading global authority in medical device market and pharmaceutical market research, has recently published two European reports for the women's health device markets. These reports cover markets within fifteen European countries for bone densitometry, breast biopsy, breast imaging, OB/GYN ultrasound imaging, assisted reproduction devices, colposcopes, hyterscopes and more. The combined gynecological and female neonatal diagnostic devices market in Europe is currently estimated at €668 million.
Over the next few years, the global endometrial ablation market is expected to experience the highest growth among all gynecological device markets. "This growth is specifically due to the increasing preference for ablation methods as the standard of care for surgical treatments of heavy uterine bleeding," says Dr. Kamran Zamanian, CEO of iData Research.
Overall, market growth for gynecological devices will be driven primarily by increased unit sales rather than price increases. Growth is being driven by the aging population and increased awareness of women's health issues, as well as improved diagnosis and treatment technology. As technology advances and medical information is more readily available, citizens expect higher levels of care. The drive for more advanced technology and minimally invasive medical technology will spur growth across a number of health care markets, including the market for gynecological devices.
Within the female neonatal diagnostic device market, the fastest growing segment is breast biopsy devices. This has much to do with the increases in both ASP as well as procedures. As breast imaging improves, more lesions are detected which is expected to increase procedures and bolster sales.
GE Healthcare is the leading competitor in the female and neonatal diagnostic device market with a 36% share. Their lead is due to their significant presence in most market segments. Cooper Surgical was the leading competitor in the European gynecological device market with an overall share of slightly less than 20%. This can be attributed to its dominance in the HSG catheter market, the colposcope market as well as the assisted reproduction market since acquiring Origio.
Competitors analyzed in these reports include Johnson & Johnson, Ethicon, Conceptus, Cooper Surgical, Cook Medical, Karl Storz, CeloNova, Carl Zeiss, Olympus, Boston Scientific, Hologic, Merit Medical Systems, Kaps Optik GmbH, Hitachi-Aloka, Samsung Medison, CareFusion, Philips Healthcare and many more.
The information above is derived from two market intelligence report entitled European Markets for Female and Neonatal Diagnostic Devices and European Markets for Gynecological Devices. Click here for a free synopsis.
About iData Research
iData Research is an international market research and consulting group focused on providing market intelligence for medical device and pharmaceutical companies. iData covers market research for infusion therapy, anesthesia, diabetes, dialysis and more.