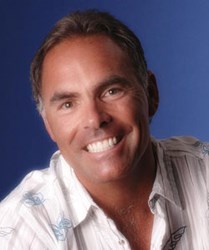 Chiropractic Care is a Great Choice in Walnut Creek
Walnut Creek, CA (PRWEB) December 19, 2013
Inception Chiropractic Websites owner Dr. Mike Hamilton has recently announced that his team will be working with Walnut Creek chiropractor Scott Threde.
When contacted, Scott Threde D.C. said, "I've been a part of the Walnut Creek community for some time now. My team and I have done a lot of work to reach out to the community, but we realized that much more needs to be done. Our new website gives us the ability to reach clients that might not otherwise hear the message of chiropractic. We hope this shows them that there are a number of great options out there in the natural health care field."
Dr. Threde went on to say, "We can all see that healthcare is changing today. Most of the patients we meet realized that there is more to health than consuming pills, but they don't know where to turn for information. The internet allows a practice like ours to reach out to the public in an affordable way. It allows the public a chance to learn about the services we offer before they make a commitment to our practice. We are confident that this addition will be a great help to thousands of people."
Inception Websites owner Dr. Hamilton also added, "Dr. Threde is a chiropractor that is dedicated to his community. He and his team are the exactly the kind of office we are looking to work with at Inception Websites. We feel that if we are going to use our expertise to promote an office we want that office to be in line with our principals. Active Life Chiropractic fits that model very well."
To learn more about the services offered by Dr. Threde at Active Life Chiropractic please visit the website by clicking this link: http://www.walnutcreekchiro.com.
You can also learn more about the team at Inception Chiropractic Websites by visiting Hamilton's website at http://www.Inception-Chiropractic-Websites.com. Dr. Hamilton and his wife Dr. Aimee Hamilton work each day to help chiropractors across the country reach the people that need them.