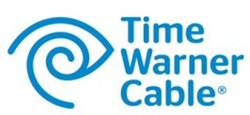 TV Asia celebrates South Asian achievements, cultural festivals, events and stories.
El Segundo, CA (PRWEB) December 19, 2013
Time Warner Cable today announced the expansion of TV Asia throughout Southern California. TV Asia is available to Time Warner Cable subscribers as part of South Asian programming packages.
TV Asia provides a wide range of programming produced for South Asian Americans who want to maintain ties with their cultural heritage and way of life. This weekend, viewers can catch all of the action of the American College Cricket finals on Saturday, December 21st at 1:30 p.m. EST. Complete programming information is available at http://www.tvasiausa.com.
TV Asia is available on the following channel numbers throughout the Southern California service area for Time Warner Cable:
Los Angeles, CA - Channel 670
San Diego and Desert Cities, CA - Channel 1542
"TV Asia celebrates South Asian achievements, cultural festivals, events and stories and we thank Time Warner Cable for adding TV Asia to their programming line up and keeping the community connected," stated H.R. Shah, TV Asia Chairman & CEO. "TV Asia will continue to bring locally relevant programs and fulfill its role in the combo package as the Voice and Mirror of the Community," added Mr. Shah.
TV Asia is also available on Time Warner Cable markets nationwide including: New York, New Jersey, North and South Carolina, Texas, California and Missouri. For more information on the availability of the TV Asia on Time Warner Cable, please visit http://www.timewarnercable.com.
About International Media Distribution
International Media Distribution (IMD) has been a leading provider of in-language programming in the U.S. for over a decade. IMD represents over 30 TV channels with content from a variety of international sources: APB News (Hindi), Antenna Satellite (Greek), ART(Arabic), ATV (Cantonese), Bollywood Hits On Demand (Hindi), CCTV-4 (Chinese), CTI-Zhong Tian Channel (Chinese), Channel One Russia, DW Amerika (German), Filipino On Demand (Tagalog), Life OK (Hindi), Lifestyle Network (English/Tagalog) Mediaset Italia (Italian), Myx TV (English), Phoenix InfoNews (Chinese), Phoenix North America Chinese Channel, Rai Italia (Italian), RTN (Russian), RTN+ (Russian), SBTN (Vietnamese), STAR India GOLD (Hindi), STAR India PLUS (Hindi), TFC (Filipino), Tele5 (Polish), TV Polonia, TV Asia (Hindi), TV JAPAN, TV JAPAN HD, TVK (Korean), TVK2 (Korean), TVK-Pop On Demand (Korean), TV5MONDE (French), TV5MONDE Cinema On Demand (French), and VIJAY (Tamil).
About Time Warner Cable
Time Warner Cable Inc. is among the largest providers of video, high-speed data and voice services in the United States, connecting more than 15 million customers to entertainment, information and each other. Time Warner Cable Business Class offers data, video and voice services to businesses of all sizes, cell tower backhaul services to wireless carriers and, through its NaviSite subsidiary, managed and outsourced information technology solutions and cloud services. Time Warner Cable Media, the advertising arm of Time Warner Cable, offers national, regional and local companies innovative advertising solutions. More information about the services of Time Warner Cable is available at http://www.timewarnercable.com, http://www.twcbc.com, http://www.navisite.com, and http://www.twcmedia.com