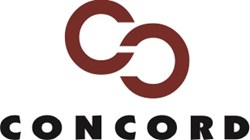 We can now merge our people with our client's ideas in a way that, together, we can prove out Big Data solutions.
Hopkins, MN (PRWEB) December 18, 2013
A local IT solutions company has put in its arsenal the perfect holiday gift, and it's excited about sharing it with others.
Concord, a national leader in solving complex IT and business problems, announced today it is about to share the potential of Big Data with its clients thanks to a major investment.
Now among Concord's stable of assets is IBM PureData for Analytics (Netezza Striper), a $1.1 million appliance powered by Netezza technology that dips into an infinite number of data bits that are then pulled together by Concord's unmatched programmers and analysts. The result is unparalleled business intelligence that can be more widely accessed.
Big Data, a buzz phrase on the minds of business leaders large and small around the world, represents the latest "new world" of analytics for corporate business teams. Analyzing data is now possible in ways unthinkable 10 years ago, thanks in large part to solutions resulting from partnerships between companies such as IBM and Concord.
IBM's products combined with Concord's people and processes find valuable solutions for their shared clients. What Concord's investment in IBM PureData for Analytics provides is a testing ground for clients to try out Big Data ideas before making big technology investments.
Businesses across the spectrum are seeking to have information analyzed faster, and that is driving them toward Big Data solutions to accelerate the process. Much of the information they already have, and some comes from the Internet and other outside sources.
Teams in marketing, sales and business operations around the world are constantly producing reports that can take days to run and create unwanted expense. That left many of these groups with analytic ideas they couldn't act on because the technology couldn't keep up.
That is where Concord's newest investment fits in. Large amounts of data, in various types and formats, coming together in near real-time fashion is the core of any Big Data solution. Concord has the expertise and now has the tool available for clients to pilot their Big Data ideas prior to making an investment in hardware and software. They can prove it first and then make the investment.
"We have the sandbox in Netezza Striper, and we have the people who know how to play in the sandbox," said Stuart Nutting, Concord's Chief Resource Officer.
Offering Netezza and Concord's analytic services to clients means, "they don't have to go out and spend this money to see if it works, already knowing that they have to be in Big Data," Nutting added. "We've just created a Christmas gift for these guys, without them having to make the big investment."
As an illustration, Concord Chief Executive Officer Jeff Northrup explained how swiftly Netezza zeroed in on Big Data and found a solution for a cellphone company's proof of concept addressing dropped calls.
"This client learned that if any customer had five dropped calls in an hour, they were 80 percent likely to cancel their coverage," Northrup said.
When using Netezza, the company fed information to its customer service reps on a real-time basis, "and we're talking large volumes of data, because dropped calls are happening every second."
Netezza allowed the company to have the customer service reps notified at the fourth drop. Then, when the fifth drop comes, "they'll proactively reach out to the customer and say, 'Hey, I understand you've had a lot of dropped calls within a short time period. How about if we offer you a percentage off?'"
What Netezza did was turn, "a problem into a solution," Northrup said. "That's a classic Big Data solution."
IBM Partner Manager, Jim Casey said Concord's track record and understanding of this technology make it "the perfect company to put into practice what we see in the potential of using PDAs and Big Data to help businesses thrive."
It's one thing to have such an impressive appliance as IBM PureData for Analytics poised for use, but Northrup also made it clear that Concord also "has the people who have real-world experience. We have been involved in Big Data solutions for years now. We are able to couple the technology with our team of analysts and the programmers who have niche skills in Hadoop, Streams, Complex Event Processing, Data Modeling, Big Insights and Rule Engines."
"Concord has been on the cutting edge of Big Data," Nutting said. "We can now merge our people with our client's ideas in a way that, together, we can prove out Big Data solutions. A nice little gift."
About Concord
Privately held Concord, with unmatched expertise and vision in the crucial Big Data arena, is a nationwide leader in providing complex IT and business consulting solutions to companies in industries such as health care, finance and insurance. Through Big Data, whether it involves volume, variety or motion in real time, Concord finds solutions for its clients in data management, large-scale system integration, quality assurance, network infrastructure, business architecture and cloud computing. To learn more, visit http://www.concordusa.com.
# # #