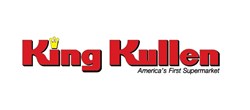 Bethpage, NY (PRWEB) December 20, 2013
The holidays should be a special time of year for family and friends, but sometimes the stress of making everything perfect throws a wrench into things. King Kullen's experts have put together a list of tips to eliminate some of the stress hosts and gift-givers feel during the holidays.
It cannot be said enough that planning ahead saves loads of stress for any host serving a holiday dinner. Making notes and drawing up a menu for every meal, including breakfasts, drinks and snacks is recommended. Reading through recipes can make picking up ingredients or time calculations exponentially easier.
"Try to select recipes that can be made in advance and will freeze well," recommends King Kullen's Corporate Nurse, Brigid Smith. "Don't forget to clean out your freezer before Christmas too! Rummaging through a packed, disorganized freezer to find food can certainly induce stress."
Delegating tasks can take a lot of stress off the host's plate as well. Visiting relatives and older children could polish silver or peel potatoes, among other things. Most guests want to help and working in the kitchen together makes the holidays more fun for all involved.
For first-time Christmas dinner hosts, it's important to remember not to become overextended. First-timers could consider cutting down on a few dishes so they can be prepared well and allow for some extra time to relax. Christmas is not the time to try out new recipes. If the recipe is a must-have dish, do a test run ahead of Christmas, but any cook will feel more comfortable with recipes they've prepared before.
The stove works overtime during the holidays, especially on Christmas Day. "To free up stovetop space or reduce clean up, try roasting vegetables instead of boiling them," recommends Tracey Cullen, King Kullen's Director of Pricing and Social Media. "You can wrap vegetables in tin foil with an herbed butter and roast them in the oven."
The traditional holiday favorite, chestnuts, is very easy to prepare. "You have to make sure you select firm chestnuts that are a nice dark brown color," said Rich Conger, King Kullen's Director of Produce and Floral. "Soft chestnuts may be rotten on the inside."
Follow these simple steps to prepare roasted chestnuts:
1. Preheat oven to 425 degrees.
2. With a sharp knife, cut an "X" into one side of the chestnut.
3. Arrange chestnuts in a shallow pan or baking sheet, with the cut side facing up.
4. Bake for about 15-20 minutes. Once cool, the chestnuts can be peeled easily.
Cookies play a big role in Christmas celebration for many families. From holiday cookie swaps, to giving them as gifts, to leaving cookies for Santa, cookies are everywhere at Christmas. Cookies can be baked well ahead of time. "Most cookies will stay fresh for at least two weeks if stored in tins or plastic containers with wax paper between the layers to prevent them from sticking together," said Sue Brooks, King Kullen's Director of Bakery and Frozen Food.
Kelly Serynek-DeGrange, Supervisor of Training at King Kullen, shares that her cookies are made even further in advance and then frozen. Serynek-DeGrange even has a few more secrets to share to make cookie baking easier: dust the counter with flour before rolling out the cookie dough; dust the cookie cutter with flour before cutting to help the cookies maintain their shape; and put the cookie sheet with cookies in the refrigerator for half an hour before baking, to help preserve the shape.
For those that don't have time to bake from scratch, consider cookie mixes in the baking aisle or slice and bake cookies in the dairy aisle.
Looking for a more creative storage idea for holiday cookies? Don't throw out those Pringles canisters. "Wash and dry the can, wrap the outside with a festive holiday paper and fill them up with home-baked cookies," said Grocery Buyer Chris Williams. "This is one of the easiest ways to gift your homemade cookies."
Don't forget to leave cookies out for Santa! Why not treat Santa's reindeer too? Baby carrots can be left out for them. Rich Conger recommends baby carrots, as nine can easily fit on a small plate, one for each of Santa's reindeer. Carrots will help the reindeer's vision on their Christmas Eve journey around the world.
Who doesn't love a cup of hot cocoa or warm apple cider on a cold day in winter? "You can easily prepare hot cocoa or apple cider in your slow cooker," said Tracey Cullen. "You will have a large serving, and guests can help themselves at will as they come in from the cold."
When it comes to décor, poinsettias are the traditional holiday trimming. "Poinsettias are the world's most popular and recognizable plant during the Christmas holiday season," said Lesa Forte, King Kullen's Floral Coordinator. "To find the best ones to decorate your home, look for the flowers, the yellow clusters in the center of the large bright red leaves, to be nice and tight. Poinsettia flowers will open more as the season progresses."
Poinsettias are tropical plants, so they do not tolerate cold weather – keep them away from drafts. Place the poinsettias in bright locations, and keep plants moderately wet but not overwatered, so they can be enjoyed through the entire holiday.
There are those that have their gifts all squared away in October, and then there are those that are still shopping on Christmas Eve. To avoid holiday stress, it's best to buy and wrap gifts early. For those traveling to their holiday gatherings, it's best to have them shipped as early as possible too.
Stumped on finding the perfect gift? "For someone who has everything, a gift card is your best bet," King Kullen's Non-Foods Coordinator Marshall Irving suggests. "Gift cards are also a great idea if you will be flying for the holiday, substantially lightening your load."
When trying to accommodate a large group for holiday meals, it's often aggravating trying to squeeze everyone's coat into the hall closet, or stuffing them all on a bed. To avoid this mess, clean out coat closets in advance and move the family's coats to another location. Put out a basket for hats, scarves and gloves. Guests now have a place to put all their coats and accessories and no one has to search through piles or overstuffed closets.
When guests are staying for overnight visits, it is an opportunity to clean up guest rooms. Replace clutter on the nightstand with an alarm clock, a vase of seasonal greens, tissues, and a pitcher of water with a glass. Remove extra clothes from the closet, and consider whether any can be donated to charity. Provide extra hangers, and empty at least one dresser drawer so guests can put their clothes away. Don't forget to put out extra pillows and blankets.
From meal prep to gifts, King Kullen has the holidays covered. Stop into one of King Kullen's 41 local supermarkets for everything needed to make the holidays special, and above all, stress-free.
About the company:
Headquartered in Bethpage, New York, King Kullen Grocery Co., Inc. is recognized by the Smithsonian Institution as America's first supermarket. Michael J. Cullen opened the doors of King Kullen in 1930. Today, four generations later, King Kullen is still family owned and operated. It remains a leader in the supermarket industry. From that very first store in 1930, King Kullen today operates 39 supermarkets and four Wild by Nature stores across Long Island. In addition to traditional grocery, King Kullen features a large catering and prepared foods department, freshly-baked breads and sweets, and healthy and organic areas, with pharmacies in many stores as well. For information about King Kullen, please visit their website at: http://www.kingkullen.com.