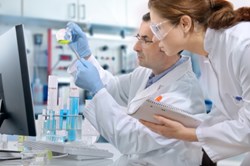 Lipitor is a well known drug to lower cholesterol but these new studies have raised some concerns.
Commack, New York (PRWEB) December 18, 2013
The Commack, NY law firm Rudolph F. X. Migliore, P.C. has announced the firm is now accepting cases on behalf of post-menopausal women who have taken the prescription drug Lipitor and later developed new on-set Type 2 diabetes.
Lipitor (generic name: Atorvastatin) belongs to a group of drugs known as statins. Doctors prescribe Lipitor and other statins to lower (LDL) "bad" cholesterol and triglycerides and raise (HDL) "good" cholesterol in the blood in an effort reduce the risk of heart disease.
In the January 23, 2012 issue of the Archives of Internal Medicine, the Journal of the American Medical Association (JAMA) published an article about a Women's Health Initiative (WHI) study. WHI investigators reported a 48% increased risk of diabetes among the women taking statins (lipid-lowering medications). Following the publication of the JAMA article, a growing number of Lipitor product liability claims began making their way through courts throughout the U. S. One month later, the U. S. Food & Drug Administration(FDA,07/03/2012) required Pfizer, the manufacturer of Lipitor, to add new warnings to the label regarding the potential risk.
Neither the FDA nor Pfizer has issued a Lipitor recall. However, a large number of cases have been filed in courts across the U. S. as of November 2013. Rudolph Migliore, stated, "While modern medicine has improved the quality of our lives, when defective products or prescription drugs cause unintended consequences, patients suffer unnecessarily from serious injuries." He added, "If you have been diagnosed with new-onset Type 2 diabetes and believe the condition is related to taking the prescription drug Lipitor, it important to seek legal advice as soon as possible. You may be entitled to compensation for medical bills, lost wages and pain and suffering."
About Us - Rudolph F. X. Migliore, P.C. offers legal services for victims of serious personal injury, including those harmed by defective products and medical malpractice. The firm's practice extends to criminal defense, real estate, elder law, immigration and estate planning.