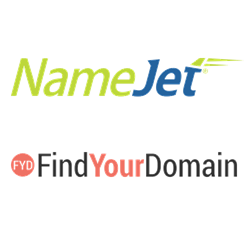 'In the last year we have had customers come to us from over 200 countries, and nearly 10% of those come from China.' - Matt Overman, General Manager of NameJet
Kirkland, WA (PRWEB) December 19, 2013
FindYourDomain is now offering a group of premium Chinese language domain names at NameJet. All of the names being auctioned have multiple meanings, with each also doubling as a common Chinese surname. For example:
xiao.com
liu.com
zhao.com
zhou.com
jiang.com
liang.com
liao.com
For a full list of available inventory, please visit: FindYourDomain auctions at NameJet.
These domains are available to backorder now, with the auctions running from January 3rd to January 14th, 2014.
The market for Chinese domain names has been highly active over the past year. 4.cn is a Chinese marketplace that deals almost exclusively with Chinese domain names and boasts 280,000 customers and 1.6 million domains. Numeric domains are selling at all-time highs, most noticeably the $2.1 million dollar sale of 114.com. FindYourDomain has also had great success selling Chinese .COM domain names recently, selling feng.com in late 2012 for $250k and shen.com for $125k. On top of that, NameJet added the sale of xiaoxiao.com for $51k in Nov 2013.
"NameJet is truly an international marketplace for domain names," said Matt Overman, General Manager of NameJet. "In the last year we have had customers come to us from over 200 countries, and nearly 10% of those come from China. The demand for numeric domains and for one word generic Chinese domains is hard to keep up with."
FindYourDomain Broker Michael Cox said, "NameJet has done an outstanding job in helping us to market and sell our premium domain names. We're excited to be partnering with them to offer some of the best Chinese .COM inventory in the marketplace."
About NameJet:
NameJet is a joint venture between Demand Media, Inc. [DMD] and Web.com Group, Inc. [WWWW] who each own two of four leading ICANN-accredited registrars (eNom, Name.com, Network Solutions and Register.com). Launched in 2007, with core auction software and technical infrastructure operating since 2004, NameJet serves domain investors, Fortune 500 companies and their representatives, small- and medium-sized businesses, as well as a diverse and global mix of individual investors. It has processed over 200,000 domain auctions, establishing itself as a trustworthy and transparent auction platform that is customer-focused and user-friendly.
About FindYourDomain:
FindYourDomain is a domain name brokerage and consulting company that assists in online branding for companies both large and small. FindYourDomain has brokered many one word domain names, including Aerospace.com, Feng.com, and Copy.com, to companies worldwide. With over $20 Million in total domain name sales, FindYourDomain takes pride in connecting buyers and sellers of premium domain names. In addition, FindYourDomain provides strategic consulting and brand protection services for companies looking to solidify their online presence and build their brand.