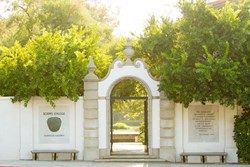 Claremont, CA (PRWEB) December 18, 2013
Scripps College Vice President for Enrollment and Financial Aid Victoria Romero today announced the appointment of Rhonda Risser as the new director of financial aid. Risser previously worked as associate director of the office prior to becoming interim director in September; the new position is effective Jan. 1.
"Rhonda has a strong rapport with parents and students," Romero says. "She is a tremendous ambassador for Scripps College and her strong management and people skills will continue to serve our community well as she takes on this new challenge."
Risser has held several posts in higher education since 1989, beginning with a 10 year stint as financial aid counselor at the University of La Verne. She later came to Scripps in 1998 as associate director of financial aid.
As director of financial aid, Risser will be responsible for the leadership and management of the financial aid office and for supervising and administering all financial aid operations, including institutional, state, and federal funds. She will report to Romero.
Scripps College was founded in 1926 by Ellen Browning Scripps, a pioneering philanthropist and influential figure in the worlds of education, publishing, and women's rights. Today, Scripps is a nationally top-ranked liberal arts college and women's college with approximately 950 students, and is a member of The Claremont Colleges in Southern California. The mission of Scripps College is to educate women to develop their intellects and talents through active participation in a community of scholars, so that as graduates they may contribute to society through public and private lives of leadership, service, integrity, and creativity.