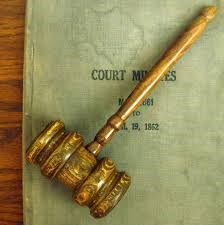 A new decision in bankruptcy court could make filing chapter 7 bankruptcy more difficult in the future.
Fairfax, VA (PRWEB) December 18, 2013
Fairfax bankruptcy attorney Beeraj Patel, Esq. has been advising his clients on the new legal precedent set in December 2013 by U.S. bankruptcy case Jones vs. US Trustee. The decision in the U.S. 9th Circuit Court of Appeals (case 12-35665) shows that bankruptcy decisions may be revoked after a discharge is approved. Trustee courts will now affect all future individuals hoping to file for Chapter 7 bankruptcy even after Chapter 7 is granted by the courts.
In Jones vs. US Trustee, the appellant Jones was granted a Chapter 7 discharge of consumer debts. However, the court trustee in charge of administering Jones' property learned that Jones had, "misrepresented the value or existence of a number of assets in the schedules he had filed and in the testimony he gave during the creditors meeting." (Jones vs. U.S. Trustee, 12-35665). Fairfax bankruptcy lawyer Mr. Patel warns his clients that, "Misrepresenting assets in a bankruptcy petition is equal to fraud. In this case, the specific violation is labeled as 11 U.S.C. 727(a)(4)(A). Had this been found out before a decision had been rendered, the case would not have received a discharge in the first place."
Due to the nature of Jones' misrepresenting information, the trustee filed a "motion to revoke appellant's discharge", which revoked Mr. Jones's case. Mr. Jones appealed the decision Mr. Patel states that, "This created an interesting circumstance. If the court reversed its original decision and revoked the ruling, it would create a new precedent that even after a discharge is granted, a bankruptcy case could be revoked."
The court ruled in favor with the trustee stating declaring there was "material fraud, which would have resulted in the denial of a Chapter 7 discharge had it been known at the time of such discharge." According to Mr. Patel, "In this situation, I believe the court's ruling was correct due to the blatant misrepresentation of information made evident to the trustee. More importantly, this ruling will affect case law. It will give trustees in the future a precedent to try and re-open cases after discharge. Although I believe this ruling was to protect the system from dishonest behavior, it will mean unsettling situations for individuals who are filing Chapter 7 bankruptcy in the future. The security of a closed case after receiving a discharge is no longer 100% final due to Jones vs. U.S. Trustee."
Although the ruling is recent on this particular case, Mr. Patel predicts the backlash for individuals declaring Chapter 7 will increase.
Fairfax Bankruptcy Law Firm is a division of Patel Law Firm LLC located at 3900 University Drive, Suite #100, Fairfax, VA, 22030, owned and operated by attorney-at-law, Beeraj Patel, Esq. The firm's focus is providing quality service in the field of bankruptcy law through affordable and professional assistance.
FOR IMMEDIATE RELEASE: Wednesday, December 18, 2013
CONTACT: Jonathan Gessert Direct #: 703 – 955 – 2577 jonathan@321legaldesign.com