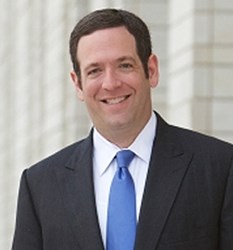 Austin, Texas (PRWEB) December 18, 2013
The Loewy Law Firm is pleased to announce it has recovered $310,000 for its client in an alleged dog mauling case involving a ten-year-old girl. The girl was allegedly attacked by a dog and injured on the leg and hip. After the alleged attack on the girl the dog was put down.
According to the claim, GC 527163, Attorney Adam Loewy, principal attorney of the Loewy Law Firm immediately started a thorough investigation into the circumstances of the accident after he was hired to represent the victim. It was found out that the involved dog had allegedly bitten a person before, but wasn't put down after this previous incident. This was one of the key components in the case that Attorney Loewy built up against the dog's owner. According to the claim, GC 527163, Attorney Loewy managed to agree upon a $310,000 settlement of which $200,000 goes to the injured child. This money has been structured and will help fund the child's college tuition.
According to the American Humane Association's statistics, each year about 4.7 million dog bites happen in the U.S., of which 800,000 need medical attention. Children are often involved in the most serious dog bite incidents, with statistics showing that 70% of all deaths related to dog bites involve children under 10 years old. These types of terrible incidents can cause a lot of damage and often entail serious medical costs as well as possible loss of income, for which compensation can be sought.
The Loewy Law Firm has vast experience representing clients in a range of personal injury cases including those caused by dog attacks.
Attorney Adam Loewy has dedicated the past ten years to helping people in personal injury cases get the compensation they deserve. He's a respected legal expert who's been interviewed numerous times by authoritative media outlets such as Wall Street Journal and CNN. His relentless efforts led to the favorable outcome in this dog mauling case, which will help secure the injured child's future.
Every case the Loewy Law Firm takes on is handled by Attorney Loewy personally, ensuring the quality of service for each of its clients.
About The Loewy Law Firm
The Loewy Law Firm is an Austin personal injury law firm that offers skilled legal representation for personal injury victims. The firm's principal, Attorney Loewy has been in law practice for more than a decade, in which he has obtained over $40 Million in compensation for his clients. The Austin law firm believes that taking a personalized approach to each case will produce the most favorable outcome for any personal injury case. The entire legal team at the Loewy Law Firm is 100% dedicated to its clients.