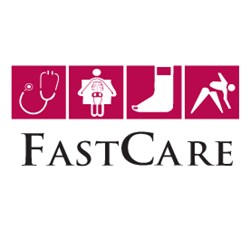 Miami, FL (PRWEB) December 23, 2013
Traditional hospital or doctor visits can result in waiting, rushed appointments and expensive care; yet an urgent care center provide much of the same care, but at faster speed and at a lower cost. At FastCare clinic in South Florida, there is no need for an appointment, yet the option to schedule one is available if patients want to guarantee no waiting time.
FastCare, an urgent care in South Florida, announced that their new location in Miami Beach is open and available to provide some of the best care available to patients with emergency (non-life-threatening) conditions, those needing flu shots, or care for conditions like the common cold or strep throat. FastCare accepts Medicare policies, and is fully compliant with the changes being implemented by the Affordable Care Act. Plus, if walk-in or appointment-holding patients don't have insurance, urgent care expenses are as low as one-fifth of the cost of regular hospital care. Urgent Care centers also deal with far fewer patients than hospitals do, allowing emergency walk-in clinics to provide impeccable, clean, and efficient facilities at all hours of the day (and they are open 24/7, 365 days a year).
The new Miami Beach clinic location provides on-site care for anyone over the age of 5 with or without an appointment.
Most families are struck with injuries or sudden sickness at home during the hours when their regular doctor cannot see them—such as with nighttime food poisoning, asthma attacks, lacerations, or bone breaks. This makes urgent care a more convenient, and in some cases, safer alternative to waiting in queues at a hospital.
Miami walk-in clinics, while convenient, do not do surgical procedures or treat immediately life-threatening conditions. Potential patients experiencing a life-threatening emergency should call 911, to get treatment at a large facility with highly specialized surgeons on hand if necessary. However, urgent care is still effective, safe, and inexpensive for minor conditions, including seasonal flu, colds, strep throat, nausea, pink eye, allergies, infections, and superficial injuries.
In Fastcare Aventura or Miami Beach, right across the Julia Tuttle Causeway, anyone over the age of 5 can receive care quickly and affordably. FastCare is open 365 days a year without an appointment. Even without insurance, patients are always seen, and are assured lower co-pays than most U.S. hospitals.
While an appointment isn't required, filling out a Quick Appointment form can guarantee faster service at any FastCare clinic.
Contact FastCare Miami Beach at: 305-538-2164, Fax: 786-472-3034 or visit their website at myfastcare.com.