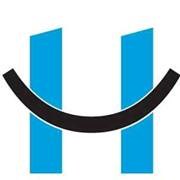 New methods from Henning Dental calm anxieties for patients of all ages.
Spokane, WA (PRWEB) December 19, 2013
What options can a family dentist in Spokane offer?
With the introduction of their new sedation dentistry in Spokane, residents have one less reason to experience anxiety for fear of having their teeth worked on. Whether you are there to take care of emergency dental in Washington, or just a simple filling, this new service allows many patients to breathe easier. While most patients have two forms of apprehension when it comes to tooth care, the company is sensitive to both. The most common hurdle that keeps people from having their mouth cared for is typically the cost. This is another area where the public is well-served, as the office accepts several forms of insurance, and there are several payment options available.
What if I have a dental emergency in the Washington area?
As any responsible family dentist in Spokane will tell you, responding the emergencies presented by patients is crucial to good health and pain relief. If a situation is severe enough, the patient may opt for the new sedation dentistry for Spokane residents who have suffered major damage to their mouth. There are those odd situations that come up where teeth are severely damaged, because someone could not get out of the way in time. These are often caused by flying objects like baseballs, hockey pucks, or other trauma to the chin such as a slip and fall that causes broken teeth. Regardless of the situation, there is a team standing by to handle these emergencies, and to help patients get on with their lives.
Other health concerns with sedation dentistry for Spokane patients:
Although this new procedure is very popular, patients are urged to disclose their full medical history to ensure safe sedation and resuscitation. Even with cases of emergency dental in Washington, the specialist must ensure that putting them under using anesthesia is not going to bear any complications. This is just another safe practice from a friendly, family dentist in Spokane, to ensure that everyone gets through their procedure without adverse side-effects. Although these warnings are important to heed, it is also of great importance to convey that these procedures have been performed for many years, and are extremely safe. With the years of experience provided by this team of professionals, the biggest concern most patients have is what to do with the rest of their day. For patients who are seeking more information about the new procedure, they can call our offices, or visit our website to learn more: http://www.henningdentalstudio.com/.