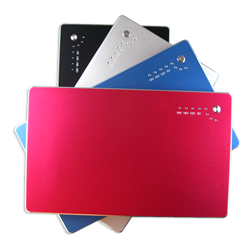 (PRWEB) December 19, 2013
Roving Power is helping holiday shoppers better understand one of this years' most popular items – portable power packs. As reported on last month, Roving Power noted trends that showed the adoption of these devices has now taken off in the U.S. after having been prevalent in European and Asian countries for several years.
The Power Pack Buyers Guide offers a complete breakdown of the key considerations shoppers should make before buying portable chargers for smartphones, tablets or laptops. Most notably the guide explains the importance of mAh and how it relates to the charging capabilities of portable chargers. Ideal mAh capacities are also provided for each type of device. As Roving Power explains this is the most critical factor in determining how efficiently a portable charger will provide power, which is the most important concern.
The Roving Power Holiday Buyers Guide also outlines additional features to look for and why they are worth considering. These features include:

Lifecycle
Ports
Durability
Design
Concerns with portability are also addressed. Roving Power points out that while many people would prefer a smaller power pack, size will vary depending on the amount of mAh a portable charger has. Typically the more mAh a portable charger has the larger it will be making smartphone chargers the most portable of the three.
To get the full Buyers Guide, learn more about RovingPower.com or search their collection of competitively priced power packs, please visit: rovingpower.com.
About RovingPower.com
RovingPower.com was founded to meet the growing needs of consumers that want to stay connected. With power banks and power packs that are proven to be reliable and provide the power they say they will, products from RovingPower.com are guaranteed to perform. They are sold direct to consumers making them some of the most affordable options available today. RovingPower.com offers the price tag of an eBay seller with the customer service and quality expected from major brick-and-mortar stores.