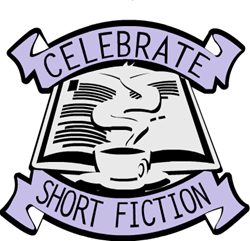 Publishers from the giants, such as Amazon, down to the small boutique houses, such as Pixel Hall Press, are now publishing short stories as stand-alone eBooks.
(PRWEB) December 19, 2013
This December 21st will be the first "Celebrate Short Fiction Day." Founder Nancy Christie is encouraging us all to spend the long winter solstice night by reading a short story or two. In a recent interview, she explains, "When it comes to fiction, size doesn't matter—only quality." And it's become much easier to find high quality short stories, in all kinds of styles and genres.
Nancy has been exploring many of the vectors that are bringing about the coming new Golden Age for short fiction. "Short stories have been around as long as man was able to spin a tale about people, places and things. And now, with the advent of e-readers, they are enjoying a resurgence." However, she emphasizes that though eReaders and reading apps for phones, tablets and computers have led the way, print short stories are also becoming more and more popular. In response to this increasing demand (and helping to fuel it), publishers from the giants, such as Amazon, down to the small boutique houses such as Pixel Hall Press are now publishing short stories as stand-alone eBooks, making available "a veritable bounty of fiction riches" at prices much "less than the cost of a latte -- and far more satisfying."
What Short Stories Will Be Among the Most Read On December 21st?
Nancy Christie is hoping that people will not only buy and read a short story during the winter solstice, but that they'll share their favorites with her on her blog, and with all their friends. Help spread the word about any story that moves them, that makes them think, that illuminates life in some way.
Some of Nancy's favorite short story authors include Mark Helprin, Ray Bradbury, Isaac Asimov, Shirley Jackson and Margaret Atwood. You might also want to check out two of Nancy's critically acclaimed short stories that have recently been published by Pixel Hall Press as eBooks: Annabelle and Alice in Wonderland.
About Pixie Hall Press
Pixel Hall Press is a relatively new, old-fashioned small publishing house that is quickly becoming known for discovering literary gems and great stories that might have otherwise been overlooked.
In this era of digital technology, Wall Street involvement and merger mania, mainstream publishers seem to have lost sight of the core principles and purpose of publishing. At the other end of the spectrum is an avalanche of self-published books that are notoriously uneven in quality. Small boutique imprints, such as Pixel Hall Press, are reclaiming the heart and soul of publishing by reviving the idea that a publisher's "raison d'être" is to find and nurture great writers, and to provide readers with beautiful, meaningful, truly enjoyable books.
In addition to publishing its more traditional full-length books in both print and eBook formats, Pixel Hall Press has launched a new imprint: PHP Shorts. PHP Shorts publishes stand-alone short stories and novellas as eBooks.