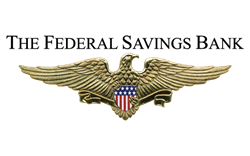 The total value of all underwater homes was $397 billion, compared to $430 billion at the end of the second quarter of 2013, a -7.6 percent decrease (-30.4% annualized).
Chicago, IL (PRWEB) December 17, 2013
Years after the start of the financial disaster and housing market collapse, millions of homeowners are finally gaining traction again, as shown in the latest Equity Report by Corelogic.com. Even as interest rates have seen a slight bump over the last few months, The Federal Savings Bank finds that most Americans are still able to find a low cost deals to refinance and regain equity in their homes.
According to the latest recent report, posted today (December 17th) by CoreLogic, more homeowners are out of negative equity and into positive territory. CoreLogic found that 791,000 homes regained equity in the third quarter of 2013 and mortgage properties with positive equity grew to 42.6 million.
"Rising home prices continued to help homeowners regain their lost equity in the third quarter of 2013," said Mark Fleming, chief economist for CoreLogic. "Fewer than 7 million homeowners are underwater, with a total mortgage debt of $1.6 trillion. Negative equity will decline even further in the coming quarters as the housing market continues to improve."
Negative equity
While more homeowners were able to regain equity, 13 percent still remained underwater, representing 6.4 million homes.This is a great improvement from the previous quarter, when there were 7.2 million homes with negative equity or 14.7 percent of all properties with a mortgage. The total value of all underwater homes was $397 billion, compared to $430 billion at the end of the second quarter of 2013, a -7.6 percent decrease (-30.4% annualized).
Properties with negative equity are also sometimes referred to as underwater homes. These homes fall underwater when home values drop or the mortgage debt increases - or both. Homes are defined as having negative equity when more is owed on the mortgage than the home is worth.
While more properties have regained equity from rising home values and mortgage refinance options, many homes were considered "under-equitied" - having less than 20 percent equity. Of the 42.6 million homes with positive equity in the third quarter of 2013, those that were under-equitied accounted for 10 million properties. Those with 5 percent or less positive equity are considered "near-negative equity," and make up 1.5 million homes. The Federal Savings Bank is aiming to combat with these unfortunate situations with a possible HARP loan. Individuals are sometimes eligible for a Harp loan if the size of the the mortgage is larger than the total equity of the property.
Consumer confidence
CoreLogic reported that the number of underwater homes will continue to decline in 2014, as home prices and consumer confidence rise.
"We should see a further rebound in consumer confidence and economic growth in 2014 as more homeowners escape the negative equity trap," said CoreLogic's President and CEO Anand Nallathambi. "Home price appreciation has helped more than 3 million property owners regain equity since the first quarter of 2013."
According to a recent Gallup poll, Americans are feeling more confident about the economy. Following the federal government shutdown, the consumer confidence index fell 24 points. Since then, confidence has slowly returned and is on track to reach its highest level in five years. While the range is still negative, consumer confidence is good news for the housing market. "more Americans will be likely to buy a home if they think the economy is doing better" says Nick, a banker at The Federal Savings Bank.
Contact the Federal Savings Bank, a veteran owned bank, to find the best mortgage refinance rates.