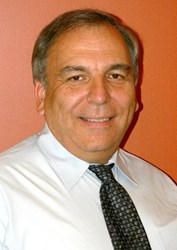 Retail evolves every day. Do You?
Princeton, New Jersey (PRWEB) January 07, 2014
Everyone was impressed when Amazon released information about their drones being able to deliver products within thirty minutes, including myself (Rocky Romeo http://www.rockyromeo.com). There will be some geographical restrictions in distance but the research goes on. Other restrictions at the moment will include weight and size of the package to be delivered, Amazon might envision a drone landing on doorsteps delivering a special package just in time for the holidays or for an anniversary.
However, just when it was safe to go into the water so to speak, a new more advanced droid was recently announced online.
According to yahoo, a young gentleman claims to have just invented a "drone hijacker" droid. This advanced, small drone will sense other drones in a local area, hijack that drone's programing and replace it with whatever the hijacker drone wants.This will expose the retail and other industries to new possibilities and challenges. Owning a hijacker drone and all of it's implications, appears to be something that needs to be investigated by Amazon and other services that may delivery products via drones. Maybe, even the military?
Just as a precautionary measure, I am not releasing specific information on the individual or his invention, but he supposedly went public with his own source code for the hijacker droid.
Rocky Romeo is a retail specialist residing in Princeton, New Jersey (609) 498-1694 and is a keynote speaker for the specialty retailing industry.